Find great Branson Deals - no coupons needed!
Looking for the best deals on Branson shows and attractions? You've come to the right place! Our Direct Deals page shows all of our current Branson deals and how much you can save by booking direct with us. Make sure to check back often as we're always adding new Branson discounts for the hottest entertainment in town. Never worry about clipping Branson coupons again - all of our savings will be applied automatically.
KEEP IN TOUCH
Get the most out of your vacation when you sign up to receive our newsletter. You will get the latest vacation packages, upcoming events, travel guides, and exclusive savings with our monthly newsletter.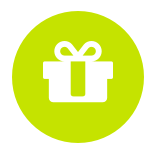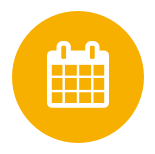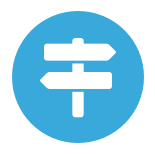 Sort by:

Sort by:
Product

Offer

Type

"Order By" Date

"Use By" Date

Million Dollar Quartet

Free Child Ticket with Paid Adult
Receive 1 FREE additional Child (4-17 yrs) ticket when you purchase 1 Adult (18+ yrs) ticket.

Show
December 30, 2017
December 30, 2017

Shoji Tabuchi Show

Veterans Week Special - Free Veterans Ticket
Receive 1 FREE additional Veterans/Military Special (18+ yrs) ticket when you purchase 1 Adult (18+ yrs) ticket.

Show
November 11, 2017
November 11, 2017
Sort by:
Product

Offer

Type

"Order By" Date

"Use By" Date

Southern Oaks Inn

Weekday Special - Save 30%
Receive 30% off order when you purchase 1 or more nights.

Hotel
October 11, 2017
October 11, 2017

Southern Oaks Inn

Weekend Specials - Save 20%
Receive 20% off order when you purchase 1 or more nights.

Hotel
October 11, 2017
October 11, 2017

Crown Club Inn Branson by Exploria Resorts

20% Savings Promotion
Receive 20% off order when you purchase 1 or more nights.

Hotel
November 15, 2017
November 15, 2017

Welk Resort Hotel & Splashatorium

Save 25%
Receive 25% off order when you purchase 1 or more nights.

Hotel
December 31, 2017
December 31, 2017

Fall Creek Inn & Suites

3 Night Special - Save 15%
Receive 15% off order when you purchase 3 or more nights.

Hotel
December 31, 2017
December 31, 2017

Ozark Valley Inn

Stay 2 and Save 10%
Receive 10% off order when you purchase 2 or more nights.

Hotel
September 27, 2017
October 4, 2017

Scenic Hills Inn

FALL for Savings - 12% off 2 nights or more
Receive 12% off order when you purchase 2 or more nights.

Hotel
October 3, 2017
October 11, 2017

Scenic Hills Inn

Stay 3 and receive a bottle of Sparkling Wine
Receive SPARKLING WINE when you purchase at least 3 nights.

Hotel
December 12, 2017
December 23, 2017

Crown Club Inn Branson by Exploria Resorts

Stay 2 and Save 40%
Receive 40% off order when you purchase 2 or more nights.

Hotel
December 16, 2017
December 16, 2017

Crown Club Inn Branson by Exploria Resorts

Stay 2 and save 30%
Receive 30% off order when you purchase 2 or more nights.

Hotel
December 31, 2017
December 31, 2017

Greensview Branson

Hotel
December 16, 2017
December 16, 2017

Greensview Branson

Hotel
October 31, 2017
October 31, 2017

Greensview Branson

Hotel
December 31, 2017
December 31, 2017

Suites at Fall Creek by Diamond Resorts

Stay 2 and Save 10%
Receive 10% off order when you purchase 2 or more nights.

Hotel
May 8, 2018
May 8, 2018

Suites at Fall Creek by Diamond Resorts

Stay 3 Nights and Save 20%
Receive 20% off order when you purchase 3 or more nights.

Hotel
May 8, 2018
May 8, 2018

Suites at Fall Creek by Diamond Resorts

Stay 2 and Save 20% - Limited Time Only
Receive 20% off order when you purchase 2 or more nights.

Hotel
December 31, 2017
December 31, 2017

Suites at Fall Creek by Diamond Resorts

Stay 3 and Save 30% - Limited Time Only
Receive 30% off order when you purchase 3 or more nights.

Hotel
December 31, 2017
December 31, 2017

Still Waters Condominium Resort

Fall Promo - Save 10%
Receive 10% off order when you purchase 2 or more nights.

Hotel
November 18, 2017
December 24, 2017

Treehouse Condos

Fall Special - Save 50%
Receive 50% off up to 1 additional night when you purchase at least 2 nights.

Hotel
October 29, 2017
October 31, 2017

Barrington Hotel & Suites

Stay 3 Nights and Save 10% Extra
Receive 10% off order when you purchase 3 or more nights.

Hotel
August 8, 2018
August 8, 2018

Radisson Hotel Branson

Fall into Fall - Save 18%
Receive 18% off order when you purchase 1 or more nights.

Hotel
September 30, 2017
October 31, 2017

Honeysuckle Inn & Conference Center

September Savings - Save 20%
Receive 20% off order when you purchase 1 or more nights.

Hotel
September 30, 2017
September 30, 2017

Titanic Museum Attraction

Fall Savings - Save $3
Receive $3.00 off each ticket for every 1 Adult (13+ yrs) ticket purchased.

Attraction
October 31, 2017
October 31, 2017

Titanic Museum Attraction

Titanic Christmas Savings - Save $3
Receive $3.00 off each ticket for every 1 Adult (13+ yrs) ticket purchased.

Attraction
December 31, 2017
December 31, 2017

Welk Resort Hotel & Splashatorium

Save 25%
Receive 25% off order when you purchase 1 or more nights.

Hotel
September 8, 2018
September 8, 2018