The Starlite Theater is one of Branson, Missouri's premier theaters, hosting big stars, seasonal shows and some of Branson's most popular artists. The Starlite Theater has a spectacular line-up planned for 2016, with old favorites and new performers taking the stage.
Paul Harris & The Cleverlys
This Starlite Theater show is one of the most unique shows in town, getting rave reviews from all ages. The show starts with Paul Harris' signature comedy, which blends blue collar comedy with every day observations, then he plays a few tunes with the band before intermission. Once the show returns, The Cleverlys join Harris on stage. Their renditions of contemporary and classic songs in a bluegrass style wows audiences, garnering a cult following through the United States. The current line-up of Cleverly-spun hits include "Gangnam Style" by Psy, "Poppin' Tags" by Macklemore and "No Diggity" by Blackstreet. Paul Harris & The Cleverlys have shows scheduled throughout the 2016 season.
Boot Daddy Concert Series
The line-up for the 2016 Boot Daddy Concert Series was recently announced.  Many of last year's performers return, while new artists have also been added.  The full Boot Daddy Concert Series schedule is below:
Gene Watson
: April 22-23, October 28-29, December 1-3
Bill Medley: May 6-7
Mary Bilyeu and Cindy Woolf May: May 13-14
Dailey and Vincent: May 20-21, September 25-27
Suzy Bogguss: September 29-30
Jimmy Fortune: October 24-25, November 14-15
Buckets N Boards
Buckets N Boards comedy percussion show has captivated audiences for the past five years in Branson and as a featured headlining show for Disney Cruise Lines. Buckets N Boards is back in full force, presenting their comedy, rhythm and music in 2016 with both afternoon and evening performances.
Reza "Edge of Illusion"
New to The Starlite Theater for Spring/Summer 2016, Reza "Edge of Illusion" brings a fresh, young edge to the world of illusion and entertainment, blending a largely original stage show with his engaging stage presence. Hailed by critics as the Nation's Top Touring Illusionist, Reza has sold out venues from Denver to New York and Orlando to Los Angeles, entertaining millions as well as being featured on television and radio in 31 countries around the world.
The Blackwoods Morning Show
When it comes to musical groups with history and heritage, the famous Blackwood Singers are second to none, and the Starlite Theater is happy to welcome them to Branson beginning March of 2016. After 15 successful years in Pigeon Forge, The Blackwoods Morning Show will open at the Starlite Theatre and will feature their trademark harmonies, many of their huge hits, and lots of laughter and heartwarming stories from their 81 year musical history.
Billy Dean & Steel Horses
Join Billy Dean, Steel Horses and comedian Jarrett for a show filled with country and comedy, lyrics and laughter. Grammy Award Winner Billy Dean has sold over four million albums with 11 top 10 singles and five number one hits. His biggest hits include "Only Here For A Little While," "Somewhere In My Broken Heart," "You Don't Count The Cost," "Only The Wind," "Billy The Kid," "It's What I Do," "Buy Me A Rose," and "Let Them Be Little."
The Texas Tenors
Introduced to the nation on America's Got Talent, The Texas Tenors have been wooing and wowing sold out audiences around the world and now performing at the Starlite Theater. If you have never seen The Texas Tenors, (JC Fisher, Marcus Collins and John Hagen) they bring a unique blend of Country, Classical and Broadway with breathtaking vocals, humor and a touch of cowboy charm. Their stage presence is powerful and their passionate performance is an emotionally exhilarating experience.
Larry's Country Diner
Fans of the popular RFD-TV series "Larry's Country Diner" will be thrilled to see the return of Larry's Country Diner LIVE at the Starlite Theater in Branson. Based on his down-home variety program that draws over 1.6 million loyal viewers each month, the live stage show is careful to retain all of the country charm and wisdom of the televised version. Enjoy the entire cast from the hit series including Renae the waitress, The Sheriff, Keith Bilbrey, and everyone's favorite gossipy busybody, the church-lady Nadine.
This is the current line-up for the Starlite Theater for 2016. Check back soon for more additions to the show schedule.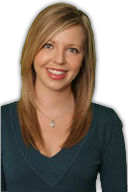 Ashley is Reserve Direct's travel expert, visiting Branson to find the best travel tips, money-saving deals and insider information. With over 10 years of experience in first-hand-travel adventures, she shares her stories, advice, and current events to help you stay in the know.