Updated: November 27, 2017
When you visit Silver Dollar City during Old Time Christmas, you're in for a holiday spectacle full of dazzling lights and entertaining, nostalgic holiday shows. From November 4th to December 30th, 2017, you gain access to all of the shows and performances held at an Old Time Christmas with the purchase of Silver Dollar City tickets.
To maximize your time at the park, use our Silver Dollar City holiday show guide.
Shows at Silver Dollar City during Old Time Christmas
Christmas On Main Street
Christmas on Main Street is the park's biggest light show to date. Featuring a 5-story Christmas tree with special effects and your favorite holiday carols, this show is sure to mesmerize. The show begins at 5:20 pm and repeats on the quarter hour.
It's A Wonderful Life
In this musical adaptation of Frank Capra's 1946 film, George Bailey discovers the true value of life, family and friends with a little help from his guardian angel, Clarence. This classic Christmas tale also features stunning special effects and an unbelievably talented cast.
A Dickens' Christmas Carol
This 60-minute Broadway-style show surprises audiences with a cast of 15 actors accompanied by a live band. In addition, the production uses astounding special effects, Victorian scenery, and authentic period costuming. A Dickens' Christmas Carol is a Silver Dollar City tradition!
Christmas on the Bayou
Spice up your holiday season with Cedric Benoit and the Cajun Connection Band. The Louisiana Music Hall of Fame member gets audiences dancing, singing, and clapping along for this 30-minute performance.
Rudolph's Holly Jolly Christmas Light Parade
Emblazoned in over 100,000 lights, the Gifts Of Christmas Holiday Light Parade glides through the City streets twice each evening (weather permitting). Also, be on the lookout for Rudolph and all his friends!
The Living Nativity
Immerse yourself and your family in ancient Bethlehem. Discover what life was like on that famed silent night. The angel Gabriel brings audiences on a musical journey through the greatest story ever told. The celebration of the birth of Jesus Christ takes place each operating day during the festival.
Tinker Junior's Toy Shop
Produced just for kids, Tinker Junior's Toy Shop is an interactive performance featuring a 12-foot tree, Tinker Junior (aka TJ). Plus, children can interact with TJ and his friends Raggedy Ann, Buddy the Elf, and Jack in the Box, too.
Frontier Fa-La-La Follies
For a more comedic approach to the holidays, head to Frontier Fa-La-La Follies. Watch as the Saloon Gang navigate the holiday season with music, dance, and humor. A Silver Dollar City favorite, this 30-minute production is not to be missed.
Holiday Hearthside Harmonies
Take a walk through McHaffie's Homestead and find your seat by the fire. Kick back as the Homestead Pickers warm the soul with Silver Dollar City-style songs and stories!
There's no better place to celebrate Christmas in the Ozarks than Silver Dollar City Branson. Get away this winter and experience the holidays at the Old Time Christmas festival. Use our Silver Dollar City Holiday Show Guide to navigate the annual festival and find the shows your family will enjoy.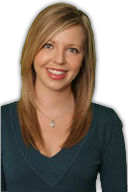 Ashley is Reserve Direct's travel expert, visiting Branson to find the best travel tips, money-saving deals and insider information. With over 10 years of experience in first-hand-travel adventures, she shares her stories, advice, and current events to help you stay in the know.