Celebrate the West during National Harvest & Cowboy Festival at Silver Dollar City.  The Branson theme park welcomes hundreds of visiting craftsmen during the festival, scheduled for September 16 through October 31, 2015. Purchase your Silver Dollar City tickets today to enjoy the salute to the American cowboy in Branson, Missouri.  All-new shows, craftsmen, western musicians and delicious food make this National Harvest & Cowboy Festival one not too miss.
The National Harvest & Cowboy Festival harkens back to the pioneer days, as dozens of demonstrating craftsmen create works of art ranging from fiddle making and weaving to soap making and jewelry, all with period-correct costumes and tools. Bluegrass and folk bands play traditional tunes that would have been the soundtrack to the cowboy days of old. Dancers and other performers put on interpretive shows that evoke the pioneer spirit. The food, thankfully, is modern although festivalgoers may be able to catch a few frontier cooking workshops demonstrating cast-iron skillet or dutch oven recipes.
Highlights of Silver Dollar City's National Harvest & Cowboy Festival:
Wild West Show

Over 125 visiting craftsmen from around the country demonstrating their art

Western star and water color artist Buck Taylor returns

Best of Missouri Hands juried artists special showcase

Western Musicians

Cowboy Poets such as Kent Rollins & Chris Isaacs

Wild Mustangs

Trick Horse Stunts, Trick Roping and Bull Whip Demonstrations

Barn Dance

Chuckwagons
Silver Dollar City's Wild West Show is back by popular demand. Join us in Red Gold Heritage Hall during National Harvest & Cowboy Festival as the spirit of the frontier comes alive! The show is hosted by trick roper and bullwhip artist extraordinaire, A.J. Silver,and features performances from: Nakotah, 6-time World Champion Hoop Dancer; David Rosaire and his Perky Pekes; and the daring feats of Western Trick Riders. A patriotic finale closes the show in grand style with pyrotechnics and a flyover from an American Bald Eagle!
Silver Dollar City's Culinary & Craft School will be open during the festival as well.
Purchase a money-saving Silver Dollar City vacation package today to enjoy the 2015 National Harvest & Cowboy Festival.  During your day at the park, be sure to ride Outlaw Run.  The award-winning coaster is the only wooden roller coaster to twist upside down and, at 68mph, is the second fastest in the world.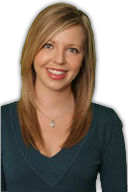 Ashley is Reserve Direct's travel expert, visiting Branson to find the best travel tips, money-saving deals and insider information. With over 10 years of experience in first-hand-travel adventures, she shares her stories, advice, and current events to help you stay in the know.