Legends in Concert is consistently one of the first Branson shows to open for the season. On top of that, they change their line-up four times a year to keep the show fresh and entertaining. For 2015, even more changes are planned. Read on to find out what's in store for this Branson show.
For the first time in nearly two decades, The Blues Brothers are not showcased for in the spring line-up. In years past, The Blues Brothers closed out every show. After listening to audience requests, some of the new additions include Lionel Ritchie, Ann-Margaret and Better Midler.
The full Legends in Concert Branson spring tribute artist line-up includes:
Lionel Richie (Dave Lawrence)
Ann-Margaret (Lori Russo)
Bette Midler (Jennica McCleary's)
Kenny Chesney (Todd Bradshaw)
Elvis Presley (rotating tribute artists)
McCleary is the newcomer to the show, although she has long been performing as Bette Midler. She portrays a young Bette, and covers hits like "Wind Beneath My Wings" and "Mr. Sandman."
After a successful summer last year in which more current acts were booked, Legends plans to continue the trend for summer 2015.
Summer Legends in Concert line-up (May 21-September 8):
Adele
Michael Jackson
Elvis Presley
The Blues Brothers
Brooks and Dunn (May 31-July 31)
George Strait (August 1-September 7)
 Taylor Swift (June and July only)
Fall Legends in Concert line-up (September 10-October 31):
Jerry Lee Lewis
Aretha Franklin
Patsy Cline
The Blues Brothers
Elvis Presley
Winter Legends in Concert line-up (November 1-Januray 2016):
Barry Manilow
Whitney Houston
Kenny Chesney
The Blues Brothers
Elvis Presley
Which of these line-ups are you most excited to see? I'm not going to lie; the Taylor Swift tribute is tops on my list.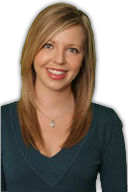 Ashley is Reserve Direct's travel expert, visiting Branson to find the best travel tips, money-saving deals and insider information. With over 10 years of experience in first-hand-travel adventures, she shares her stories, advice, and current events to help you stay in the know.