Many country music fans are familiar with Jennifer Nettles. She's one half of the duo Sugarland, alongside Kristian Bush, and has sold more than 22 million in sales worldwide. In 2016, she's slated to headline the "Next Women of Country Tour" at the Andy Williams Moon River Theatre in Branson, MO, on April 6.
As a CMT and Grammy award-winning artist, Nettles has garnered quite the following. Famous for songs like "Stay," "Stuck like Glue," "Want To," "Settlin,'" "Already Gone," and more, Nettles is branching out on her own in support of the women of country music. The tour is an extension of CMT's "Next Women of Country Music" campaign which seeks to give more attention and airplay to female country artists. Nettles will be joined by Brandy Clark and special guests Lindsay Eloo and Tara Thompson.
Nettles recently released her first solo single, "Unlove You," from her upcoming album.
Tickets for the "Next Women of Country Tour" are on sale now.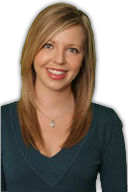 Ashley is Reserve Direct's travel expert, visiting Branson to find the best travel tips, money-saving deals and insider information. With over 10 years of experience in first-hand-travel adventures, she shares her stories, advice, and current events to help you stay in the know.