Join Branson, Missouri in honoring our nation's heroes during Branson Veterans Week, November 5-11, 2015. The event is America's largest veterans celebration and welcomes men and women from all branches of military. The seven day tribute includes many special events and festivities such as reunions, memorial ceremonies, entertainment shows, a day room, free lunches, and a Traveling Vietnam Veteran's Day Wall.
Start your week off with the Opening Ceremony show performed by vets for vets. Accurately named "Vets for Vets Celebration Show," the fourth annual Branson's Veterans Homecoming week kick off "Vets for Vets Celebration Show"
with Barbara Fairchild with entertainers who are veterans.The show is set for November 5, 2015, at 2pm at the Baldknobbers Theater.
A special Branson Veterans Day Parade is also planned. Scheduled for November 11 in downtown Branson, the parade is a long standing tradition that is an inherent part of the way Branson honors Veterans, active duty Military personnel and their families. The 82nd annual parade marches through downtown Branson starting at the 11th hour of the 11th day of the 11th month. It is a memorable end to Branson's Veterans Homecoming Week.
A highlight of scheduled events for Branson Veterans Week includes:
November 5
Patriotic "Vets for Vets Celebration Show" at Baldknobbers Theater
November 6
POW/MIA Service of Remembrance
Veterans Grove Tree Dedication
Veterans Spouse Luncheon
November 7
4th Invantry Division Reunion
Women Veterans Mini Reunion
Memorial Service for Lost Submarine/Tolling of the Bells
Veterans Sporting Clays Shoot
November 8
Persian Gulf War Veterans Mini Reunion
12th Annual Tribute to Women Veterans & Rose Petal Ceremony
Vietnam Veterans Mini Reunion
November 9
The 19th Annual Military Gala & Banquet
Korean War Mini Reunion
Flag Retirement Ceremony
November 10
Wal-Mart Tribute to Veterans
15th Anniversary Celebration of the Veterans Memorial Museum
November 11
Branson Veterans Day Parade
Morning Flag Raising/Wreath Laying Ceremony
The All Hands On Deck! Show
Free Golden Corral Dinner for Veterans
Veterans Week Closing Ceremony
Make plans to be in Branson during this unique event honoring the courage, service, commitment and sacrifice of the men and women who have fought for our freedom. The Branson Veterans Task Force website provide a full list of Veterans Week events, as well as additional details for attendees. Be sure to reserve your Branson hotel room in advance as Branson Veterans Week is a very popular event.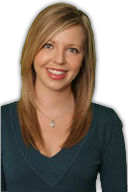 Ashley is Reserve Direct's travel expert, visiting Branson to find the best travel tips, money-saving deals and insider information. With over 10 years of experience in first-hand-travel adventures, she shares her stories, advice, and current events to help you stay in the know.