Silver Dollar City excels at keeping things fresh, fun and family-oriented. This spring, the tradition continues with the all-new Festival of Wonder set for April 6-30, 2017.
Replacing the long-running World Fest, Festival of Wonder at Silver Dollar City features jaw-dropping and unbelievable acts. Everything from singers, dancers, artists and acrobats will take the stage. On top of that, there are delicious food offerings available including The World of Bacon. (That's a world I want to live in!)
The Entertainment
Get a front row seat for the amazing entertainment and larger-than-life performances for the Festival of Wonder. Every show is guaranteed to WOW! Get a sneak peek at all that's happening at this spring festival below:
Earth Harp Collective
You've never seen a stringed instrument this big! It's so massive, it will stretch the full length of the Red Gold Heritage Hall! And just wait until you the music it makes. Once you do, you'll easily see why this group was a finalist on America's Got Talent!
Flamenco Kings
This troupe of seven brothers is multi-talented musicians and acrobatic dancers using flamenco, ballet and tap to create an astounding showcase you've gotta see to believe.
The Balancing Wonders
Agility, coordination, and skill combine during a show where everyday objects are used in highly unusual (and unexpected) ways.
Speed Painting
Artist Dan Dunn amazes audiences as he creates incredible masterpieces—in just minutes! He's appeared on TV shows like Ellen DeGeneres and Jimmy Fallon. Now, he brings his wonderful talent to Silver Dollar City!
Melodies on Air
It's truly astounding how beautiful air can be! These musicians use flutes, clay and carved whistles to create a smooth, mellow sound unlike any other.
Harp and Hang Drum
Marianne Gubri and Paolo Borghi bring these interesting instruments to life. Their performance is an infusion of hypnotic sounds, that makes a day at Silver Dollar City soothing after all those thrill rides.
The Glass Armonica
Brian Engel brings glass music to life by using various goblets and snifters. Popular songs, classical hits, and even jazz standards sound simple yet complex during this ethereal performance.
The Food
Foods of Wonder are an equally appealing part of Festival of Wonder, too. Check out some of the taste bud pleasing specialties lined-up for this special Silver Dollar City event.
Gourmet Grilled Cheese Varieties
Fry Bread Heaven
The World of Bacon
Curious Kabobs
Grilled Obsessions
New Flat Bread Creations
Outrageous Cinnamon Rolls & Bodacious Brownies
Incredible New Blended Beverages
Sounds pretty delicious, right? And c'mon, you know you're intrigued by The World of Bacon.
Be sure to add the Festival of Wonder to your Silver Dollar City spring getaway for a fun-filled vacation. With Reserve Branson, you can always stay on top of what's happening Branson and get the lowest prices on everything from Silver Dollar City tickets to hotel rooms.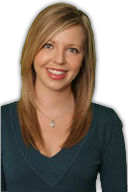 Ashley is Reserve Direct's travel expert, visiting Branson to find the best travel tips, money-saving deals and insider information. With over 10 years of experience in first-hand-travel adventures, she shares her stories, advice, and current events to help you stay in the know.