If you've ever been to the Dixie Stampede Branson then you know one of the best parts of show is the food—especially the just-like-mom-made creamy vegetable soup. For years I've wanted to know just what was in that delicious soup, and how I could make it in my own kitchen. When Dolly Parton released her book Dolly's Dixie Fixin's my cravings had an answer as the Dixie Stampede soup recipe was finally revealed.

Below, you'll find all the ingredients needed and instructions on how to make the Dixie Stampede soup recipe. I've even included how you can bypass the from-scratch method and buy the Dixie Stampede soup mix for those nights when you feel like having a home-cooked meal but don't have the time.
Share this Image On Your Site
Dixie Stampede Soup Recipe
Surprisingly enough, this recipe is fairly easy to whip up. Most of the ingredients are kitchen staples, and likely stocked in your pantry right now. People do vary this recipe to their own liking. For instance, I like to use more vegetables for a chunkier soup while others like to add potatoes to the vegetable mix. I also use salted butter rather than margarine, but the choice is yours. Experiment a little bit, and let me know if you come up with a flavor combination that's out-of-this-world.
Prep Time: 5 Minutes
Cook Time: 10 minutes
Yield: 4 servings
Ingredients
3 tablespoons margarine
1/2 teaspoon onion powder
1/2 teaspoon garlic powder
1 teaspoon corn syrup
3 tablespoons all-purpose flour
1/4 teaspoon white pepper
1/2 teaspoon salt
1/2 cup chicken broth
1 1/2 cups water
3/4 cup finely chopped cooked vegetables (I use a frozen vegetable mix of carrots, green beans, corn, and peas. Feel free to use fresh veggies of your choice or canned vegetables)
1 pint half-and-half cream (Use heavy cream for a thicker, richer taste)
Chopped fresh parsley (For garnish, optional)
Directions
1) In a 3-quart sauce pot, melt margarine. Add onion, garlic, and corn syrup. Simmer 1 minute. Do not brown this mixture.
2) Add flour, white pepper, salt, chicken broth, water, and vegetables. Simmer 3 minutes.
3) Add half-and-half. Simmer until desired consistency. Stir constantly. Do not bring to boil.
4) Garnish with chopped parsley and serve.
Now, for the shortcut: If you're not much of a cook or short on time, you can purchase the Dixie Stampede Creamy Vegetable Soup Mix online or at the theater's gift shop. The price is $7.99 and each bag contains approximately eight servings. The mix includes the soup base only, so you'll still be able to add your preferred mix of vegetables.
At the show, the soup course includes a cheddar biscuit, which I highly recommend. If you'd like to make your own biscuits to serve with your homemade soup, here's two tried and true recipes I follow: a from-scratch verion and a quick-fix that uses a little help from my friend Bisquick. When you're in a pinch, though, any store bought roll or bread will do.
Use the Dixie Stampede soup recipe to make some of the creamiest, tastiest, most-people pleasing soup you've ever had. Better yet, get tickets to the Dixie Stampede and taste the original version—no cooking needed.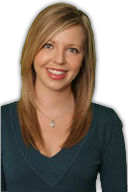 Ashley is Reserve Direct's travel expert, visiting Branson to find the best travel tips, money-saving deals and insider information. With over 10 years of experience in first-hand-travel adventures, she shares her stories, advice, and current events to help you stay in the know.