The Chateau on the Lake Resort in Branson, Missouri is a beautiful property situated on an Ozark Mountain, overlooking scenic Table Rock Lake. The property is lavish in regards to both its size and amenities offered, creating an atmosphere Branson guests can truly enjoy. The beauty of the Chateau is highlighted throughout its many areas, beginning with its lobby. The massive interior landscaping is centered on a flowing waterfall that cascades through rocks and foliage. It is a beautiful sight to see, and superbly combines the elegance of the Chateau with the natural aspects of Branson's Ozark Mountains.
The rooms offered at the Chateau are of double/double or king varieties. The rooms are lavishly decorated and offer the utmost in relaxation. The Serta beds are very comfortable, and the style of the room, which features rich browns and maroons, creates an ambiance of comfort not many properties achieve with such distinction. The rooms are very spacious as well, offer mountain vista views, and come furnished with leather chair, executive desk with chairs, '27 TV and in-room safe. The appealing aspects of the Chateau's rooms are extended to its bathrooms, which are ornamented with stunning tile that compliments the other décor of the room. The spaciousness of the
bathroom is also extended with a curved shower rod addition.
The rooms at Branson's Chateau on the Lake Resort are just part of the experience. The amenities featured at the resort are all-encompassing. The beautiful landscape provides several 'garden' areas for relaxing, as do the wrap-around verandas offering picturesque views of Table Rock Lake. There are two tennis courts, a basketball court, movie theater (capacity=50 people,) a large indoor pool and Jacuzzi that is open 24 hours a day, a children's playground area, outdoor pool of large proportion with Jacuzzi and plenty of lounging space, well-equipped fitness center with new equipment and round the clock availability, as well as a full service Spa.
On top of this extensive list of amenities, the Chateau on the Lake Resort also features a deli with poolside service, a Sweet Shoppe, two restaurants, including the Chateau Grille, and The Library Lounge, which has cocktail service, flat panel TV's and gorgeous vistas that go one for miles.
The attention to detail at the Chateau creates an atmosphere guests will truly enjoy. From the bell service when you arrive, to the optional valet parking, this resort is in a class all its own.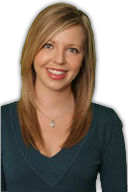 Ashley is Reserve Direct's travel expert, visiting Orlando to find the best travel tips, money-saving deals and insider information. With over 10 years of experience in first-hand-travel adventures, she shares her stories, advice, and current events to help you stay in the know.