Each year Trivago analyzes cities from across the United States and creates a list of the nation's 50 Best Value Cities. The 2016 list was recently released and Branson, MO was at the top.
Branson was chosen as the Best Value City in America for various reasons. According to a Trivago press release, "A domestic travel trend is emerging. American travelers are craving small town comfort and charm." And Branson fits that description perfectly!
Branson also adds a lot of value to a vacation, which is important to many travelers. You can stretch a dollar pretty far in the Ozarks. There are over 50 theaters, many of which offer family passes and individual tickets are $30 on average. In addition, there are multiple hotels, resorts and condominiums to choose from at a range of prices. Of course, there are also plenty of places to get great shopping deals, like at Tanger Outlet Mall, and restaurants cater to those on a budget as well.
The top five Best Value Cities are:
1) Branson, Missouri
2) Macon, Georgia
3) Montgomery, Alabama
4) Wichita, Kansas
5) Sioux Falls, South Dakota
Nearby neighbor city, Springfield, MO ranked on the Top 10 bargain hotspots for 2016.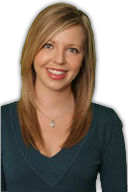 Ashley is Reserve Direct's travel expert, visiting Branson to find the best travel tips, money-saving deals and insider information. With over 10 years of experience in first-hand-travel adventures, she shares her stories, advice, and current events to help you stay in the know.