The Andy Williams Theatre has announced its show line-up for 2016.  In addition to returning performers, there's a whole slate of new entertainers planned. The theatre has also underwent a name change and is now known as the Andy Williams Performing Arts Center. Helmed by Jimmy Osmond, who has curated quite the show season for 2016, the Center plans to continue to bring big-name entertainers to Branson.
Andy Williams Theatre Line-Up 2016
Returning Shows
The Magic of Rick Thomas
Thomas performs the most intriguing and innovative grand illusions in the world with a style unlike any other magical entertainer. 
Moon River & Me
Pay tribute to the man himself, Andy Williams, at "Moon River & Me," starring Jimmy Osmond and Charlie Green.
The Andy Williams Christmas Extravaganza
The Osmond Brothers and The Lennon Sisters join forces to keep the Andy Williams' Christmas traditions alive. Know as Mr. Christmas, his delightful holiday shows have been a tradition for many.
The Lettermen
This world famous trio has charted 16 Top 10 Singles and 11 Gold Records, and is best known for "The Way You Look Tonight." 
New Shows
April 8: Jennifer Nettles with 016 Next Women of Country Tour
The line-up includes Nettles, along with Brandy Clark, Lindsay Ell and Tara Thompson.
April 22: Travis Tritt
The man known for songs like "Country Club" and "Here's a Quarter (Call Someone Who Cares)," Travis Tritt, performs for one night only.
April 29: LeAnn Rimes
The young singer shot to fame with "Blue," and has been in the business ever since, continuing to create award winning music.
May 14: Ray Stevens
Branson staple Ray Stevens returns and brings his signature comedy with him. Look forward to hearing "The Streak," "It's Me Again, Margaret," and "The Mississippi Squirrel Revival."
September 24: Don McLean and Judy Collins
Best known for "American Pie," McLean will be joined onstage by folk singer-songwriter Judy Collins.
October 15: K.T. Oslin
Award-winning artist K.T. Oslin, best known for songs "Wall of Tears" and "80s Ladies," will perform notable hits from the late 80s and early 90s.
October 22: Loretta Lynn
Country music legend Loretta Lynn will perform her iconic hits such as "Coal Miner's Daughter," "Don't Come Home a Drinkin' (With Lovin' on Your Mind," and "You Ain't Woman Enough to Take My Man."
November 1 – December 10: A Maxine Christmas
One of Hallmark's most popular characters, Maxine, comes to life on stage for a Maxine version of "A Christmas Carol."
November 5: Bill Engvall
Comedian Bill Engvall and his hilarious brand of blue collar comedy return to Branson one-night only.
This is the latest line-up for the Andy Williams Theatre 2016. I'll keep you updated on further show additions as they're announced.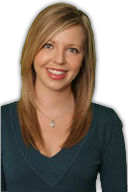 Ashley is Reserve Direct's travel expert, visiting Branson to find the best travel tips, money-saving deals and insider information. With over 10 years of experience in first-hand-travel adventures, she shares her stories, advice, and current events to help you stay in the know.