Silver Dollar City is the Midwest's premier theme park, offering a range of activities the entire family can enjoy. From thrilling rides like Outlaw Run to entertaining shows like Hits from the Hollow, this Branson attraction has a never-ending list of things to do. As we enter the new year, though, you may be curious about what's new at Silver Dollar City 2018? Luckily, we've got the inside scoop. Read on for all the details.
Time Traveler
The biggest news buzzing around Branson, MO and theme parks across the world is the opening of Time Traveler during the spring of 2018. Time Traveler is on track to be world's fastest, steepest, and tallest spinning coaster. With an investment of $26 million towards the attraction, this is Silver Dollar City's biggest theme park ride and attraction yet! In fact, Time Traveler is set to shatter a multitude of world records for spinning coasters, including:
Fastest – Top speed of 50.3 miles per hour
Steepest – A 10-story, 90-degree vertical drop… straight down. Custom-engineered to have an immediate out-of-the-station, gravity-driven drop down an Ozarks mountainside
First & Only with Three Inversions – a Dive Loop, a Vertical Loop and a Zero-G Roll
First & Only with a Vertical Loop – A 95-foot tall loop
Tallest – Custom-designed for mountainous terrain with its tallest point at 100 feet
First & Only Double Launch – 0 to 47 mph in 3 seconds; 30 to 45 mph in 3.5 seconds
Let's just say this roller coaster is not for the faint of heart! Being called "A Revolutionary Coaster Ahead of Our Time," Time Traveler is not to be missed in 2018.
The Festival of Wonder
Returning for the 2018 season, The Festival of Wonder features fantastical acts of curiosity and wonder, with larger-than-life performances sure to captivate the whole family. From April 11-29, 2018, watch as the world's longest stringed instrument is played, then be wowed by the artistry of speed painter, Dan Dunn. That's not all, though, as many more amazing moments are in the works. Plus, new flavors and foods will be served at the festival that will make your taste buds say "Wow!"
New acts and fun for 2018 include:
CirqUnique
Prepare to be amazed by former America's Got Talent competitors and world record holders as this out-of-this-world act displays feats of strength, talent, and sheer insanity. You'll see talented contortionists, an extreme pole balancing duo, extreme juggling and a slack wire acrobat.
Vitaly Beckman
Get ready to be mystified by professional illusionist, Vitaly Beckman. You'll have to pick your jaw up from off the floor as he brings pictures to life and erases pictures from people's own driver's licenses!
X-Pogo
The pogo stick isn't a children's toy, folks. New at Silver Dollar City 2018, X-Pogo will amaze as they flip, soar, and twist through the air. Between the talented members, they have performed over 10,000 shows in 22 countries and hold 13 world records.
Radim Zenkl, US National Mandolin Champion
As the US National Mandolin Champion, Radim Zenkl is exceptional! Embark on a musical journey through various countries and cultures through Radim's playing. From Bluegrass to swing to folk music, you never know what he'll play next.
Celebrity Bluegrass & BBQ Festival
Back at the theme park from May 3-28, 2018, Silver Dollar City is revamping the popular Bluegrass & BBQ Festival to include a star-studded celebrity concert during Memorial Weekend. Top billed stars for 2018 include Ricky Skaggs & Kentucky Thunder, Dixie Jubilee, and also the Synder Family Band. Of course, the festival will still feature a full line-up of Bluegrass concerts as well as delicious barbeque.
New Flavors and Stars at Southern Gospel Picnic
As part of Silver Dollar City's efforts to expand their culinary offerings, the Southern Gospel Picnic from August 23 – September 03, 2018 hosts renowned southern cooking at the House of Chicken & Fixin's. Plus, the 2018 lineup of gospel musicians is unbelievable. Hear music from the Ball Brothers, Spoken 4 Quartet, 11th Hour, and more outstanding artists all summer long.
Country Music Weekend
Returning to Silver Dollar City 2018 is the Country Music Weekend at Echo Hollow Amphitheater. Each night, grab your tickets for country's hottest stars, including Sawyer Brown on September 9, 2018. The full lineup of artists will be released in the new year.
This is what's new at Silver Dollar City 2018. What are you most excited about? Let us know in the comments! In the meantime, get a head start on your 2018 Branson vacation by purchasing Silver Dollar City tickets now.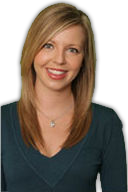 Ashley is Reserve Direct's travel expert, visiting Branson to find the best travel tips, money-saving deals and insider information. With over 10 years of experience in first-hand-travel adventures, she shares her stories, advice, and current events to help you stay in the know.