Silver Dollar City is the Midwest's premier theme park, offering a range of activities the entire family can enjoy. From thrilling rides like Outlaw Run to entertaining shows like Hits from the Hollow, this Branson attraction has a never-ending list of things to do. As we enter the New Year, though, you may be curious about what's new at Silver Dollar City 2017? Luckily, we've got the inside scoop. Read on for all the details.
The Year of Food and Crafts
Silver Dollar City has always shone a spotlight on food and crafts, but in 2017 that spotlight gets even bigger. There will be more signature dining, more great crafts, and more family experiences. Be sure to come hungry to the park as there will be over 200 new menu items at the park. Likewise, the craft lover in the family will want to take some extra time discovering the new created heirloom treasure the park's craftsmen have in store.
The Festival of Wonder
This all-new festival features fantastical acts of curiosity and wonder, with larger-than-life performances sure to captivate the whole family. Watch as the world's longest stringed instrument is played, then be wowed by the acrobatic artistry of the seven Flamenco Kings. That's not all, though, as many more amazing moments as in the works. Plus, new flavors and foods will be served at the festival that will make your taste buds say "Wow!"
Celebrity Bluegrass & BBQ Festival
May 4-29, 2017, Silver Dollar City is revamping the popular Bluegrass & BBQ Festival to include a star-studded celebrity concert during Memorial Weekend. Of course, the festival will still feature a full line-up of Bluegrass concerts as well as delicious barbeque.
Summer Concert Series
Echo Hollow Amphitheater will host an all-new summer concert series June 2-4, and 9-11, 2017. More details regarding performers will be available soon.
Summer Festival & Moonlight Madness
What's new at Silver Dollar City 2017 for summertime? Guests can look forward to new kids foods, new family fun and new dates for the two biggest weeks of summer—Moonlight Madness! Plus, the world-famous Harlem Globetrotters return in 2017 in their original show The Globetrotter Experience.
New Flavors at Southern Gospel Picnic
As part of Silver Dollar City's efforts to expand their culinary offerings, Southern Gospel Picnic hosts renowned southern cooking expert Christy Jordan. She'll host special events at the House of Chicken & Fixin's.
Christmas in Midtown Spectacular
An Old Time Christmas at Silver Dollar City is already one of the top places to see holiday lights in America. In 2017, the even gets even brighter with the addition of 1.5 million lights as part of the new Christmas in Midtown experience. Rumor has it the park will bring the famous lights from Disney World's Osborne Family Spectacle of Lights. Stay tuned for details!
This is what's new at Silver Dollar City 2017. What are you most excited about? Let us know in the comments! In the meantime, get a head start on your 2017 Branson vacation by purchasing Silver Dollar City tickets now.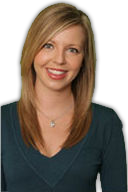 Ashley is Reserve Direct's travel expert, visiting Branson to find the best travel tips, money-saving deals and insider information. With over 10 years of experience in first-hand-travel adventures, she shares her stories, advice, and current events to help you stay in the know.