Planning a vacation to Branson, Missouri in 2017? If so, you're probably curious about what's new in Branson. As always, there's a lot happening in this Ozark Mountain town. From debut shows to exciting new attractions and festivals, these experiences are guaranteed to make your vacation in Branson even better!
New in Branson: Attractions
The Runaway Mountain Coaster
The action continues at Runaway Mountain Coaster. This attraction merges Branson's own hilly landscape to create a user-controlled coaster experience that's totally one-of-a-kind. How does the ride work exactly? It starts by a cart being pulled to the top of a mountain (similar to a roller coaster). Then, once there, the carts are released, sending riders on a zooming, winding spin through the Ozark hills! As far as attractions that are new in Branson, this one is sure to be a favorite!
Big Foot on the Strip
Attention thrill seekers! Big Foot on the Strip is for you. This massive tower features three activities:
A 200-foot freefall tower: Passengers are strapped into seats outside the tower and travel up its side to the top; there they'll have a breathtaking view of the Branson Strip and the surrounding scenic wonder of the Ozarks before being released for a thrilling "free fall" back down the side of the tower.
Saddle Swing ride: Passengers are launched from the ground into the air, accelerating upward until they reach a max vertical height of about 150 feet; where they begin an exciting descent back to earth.
360 ° observation ride: Riders are seated in an enclosed gondola that gently rotates and rises to the top of the tower. At the top, it slowly rotates giving passengers that amazing view mentioned above, one that's both unique and constantly changing, before being slowly lowered back to its starting point.
At the concourse for the attraction guests will find Branson's only collection of food trucks. This means after your epic sightseeing adventure, you can fill up on food that is local-approved and made on-the-spot.
Fritz's Adventure
Fritz's Adventure officially opened in late 2016. However, it's worth mention here as it is an attraction that's relatively new in Branson. Plus, it's SO. MUCH. FUN. It doesn't matter if you're a kid or a big kid (some might say adult), this place will keep you busy for hours. The dynamic attraction takes the challenges of outdoor adventures and moves them inside for a multi-dimensional experience. In total, there are three stories and over 80,000 square feet of space featuring everything from zip lines to rope courses to tunnels and climbing walls.
7D Dark Ride Adventure, Arcade City, and Mirror Maze
All three of these attractions will call the Branson Landing home, making your time at the entertainment complex that much more fun! The 7D Dark Ride Adventure is an interactive shooting adventure, while Arcade City mixes old school games with modern marvels and the mirror maze will have you seeing double.
Titanic Museum Attraction – 20 Year Movie Anniversary
In honor of the 20th anniversary of James Cameron's Titanic, the Titanic Museum Attraction in Branson is hosting a special gallery March 12-June 13. Never-before-seen elements from the movie like costumes, set pieces, props, signed scripts, and more will be on display.
History of Fishing Museum
The History of Fishing Museum is the largest collection of antique fishing lures, rods, reels, boats and motors entirely collected by one man and his wife, Karl and Beverly White. In total, there are more than 40,000 pieces valued at nearly $5 million.
Johnny Morris' New Golf Course
Morris, the owner of Big Cedar Lodge and Bass Pro, continues his mission to make Branson a renowned golf retreat with the addition of a world-class short course. He is working with golf icon Gary Player on a course that winds through the Ozark landscape, creating an extremely unique, and challenging, golf course. The course, which is yet to be named, should be open by late spring.

New in Branson: Shows
Showboat Branson Belle – Country on the Lake
Starting in May, the Showboat Branson Belle will feature an all-new show: Country on the Lake. A live band and seriously talented singers will take guests on a journey through yesterday's classic rock hits to country favorites of today. Country on the Lake will perform during the noon cruise only.
Dreams – A Classic Rock Fantasy
This show features classic rock favorites from Stevie Nicks, Rod Stewart, Mick Jagger, and more. As a result, it feels like a classic rock fantasy brought to life! The show features the talents of Martin D. Andrew and Johnny Morocco.
Hatfield & McCoy Dinner Feud
Technically this show won't open until 2018, but what can we say, we're excited about it! Guests will be treated to a feudin', feastin' family fun as they become part of the longest-running feud in history. Watch as the Hatfields and McCoys try to settle their difference in a hilarious dance and comedy review—mountain style! The show also features a southern homestyle feast, so come hungry!
New in Branson: Festivals
Silver Dollar City's Festival of Wonder
Set for a spring debut, the Festival of Wonder features amazing acts of curiosity and larger-than-life performances. Among the headliners are the Earth Harp Collection, who play the world's largest stringed instrument; the Flamenco Kings, starring seven brothers who fuse flamenco with tap, martial arts, and more; as well as Speed Painter Dan Dunn, who creates stunning masterpieces in a matter of minutes. In addition, the festival will feature delicious new foods and The World of Bacon, showcasing specialties like bacon cannoli and chocolate covered bacon. Yum!
Silver Dollar City's New Echo Hollow Concert Series
This summer, Echo Hollow presents an all-new concert series taking its inspiration from the 70s, 80s, and 90s. Performances by Poco, The Spinners, The Lovin' Spoonful and local favorite 80s cover band Members Only are planned. Concerts are set for June 2-4 and 9-11.
Silver Dollar City's Food Days
2017 has been designated "The Year of Food and Crafts" at Silver Dollar City. Accordingly, the theme park is hosting Food Days, May 30-June 9 and July 31- August 20. The event will take park favorites like funnel cakes and milkshakes and put a new spin on them by adding wild new flavors to the mix. In addition, summer foods like hot dogs and grilled cheeses will feature unexpected toppings. That's not all, though. Extreme Food Challenges will take place during Moonlight Madness, July 15-30, during which families can tackle foods like a 20-inch goliath pizza and 2-lb hamburger.
CAF Airpower History Tour
WWII aviation is the focus of the CAF Airpower History Tour, set for September 14-17 at the Branson Airport. The B-29/B-24 Squadron of the Commemorative Air Force is bringing aircraft's, pilots, and crews from over 70 CAF units to Branson. Aircraft such as the P-51 Mustang, B-17 Flying Fortress, and B-25 Mitchell will be on hand, as will the one of the rarest WWII bombers, the B-29 FIFI.
As you can see, when it comes to what's new in Branson, vacationers can look forward to a little bit of everything. Which new attraction, show, or festival are you most excited about? Let us know in the comments!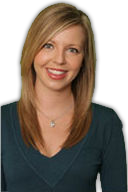 Ashley is Reserve Direct's travel expert, visiting Branson to find the best travel tips, money-saving deals and insider information. With over 10 years of experience in first-hand-travel adventures, she shares her stories, advice, and current events to help you stay in the know.