Branson is known nationwide for being one of the most patriotic cities in America. Each year, the town hosts Branson Veterans Homecoming Week – a welcome home celebration for active and retired veterans. It's also a special time of year for those who simple wish to honor the courage and sacrifice of these brave men and women.
This year's Branson Veterans Homecoming Week, scheduled for November 5-11, 2015, features live shows, special activities, a parade, reunions, and more. For five reasons to attend Branson Veterans Homecoming Week read the list below:
1) The 83rd Annual Veterans Day Parade
Held in Downtown Branson, the parade begins at 11am.
2) Country Music Superstars & Comedians
Country Music icon Charlie Daniels will perform at the Oak Ridge Boys Theater on November 6, while Ricky Skaggs takes the same theater stage November 7. Jeff Foxworthy and Larry The Cable Guy perform at RFD-TV Theater November 11.
3) Reunions
Throughout the event, reunions bring together ware veterans and their spouses. To join the camaraderie, attend the mini reunion for women veterans on November 7, the event celebrating women in the Air Force November 8, and Persian Gulf and Korean War veterans throughout each day.
4) The Vets for Vets Celebration
The Vets for Vets Celebration kicks off Veterans Homecoming week. The talents of Barbara Fairchild will be showcased, along with entertainers who are veterans. Held at the Baldknobbers Theater at 2pm November 5, the show is free and seats are first come, first serve.
5) Vietnam Veterans Memorial
A replica Vietnam Veterans Memorial Wall will be open at Table Rock Dam throughout the week. More than 58,000 service members who died in Vietnam are honored on the wall.
6) Rose Petal Ceremony
The 12th Annual Tribute to Women Veterans will be held noon to 2 pm, November 8 in the Jungle Room of the Clarion Hotel and Conference Center. The Tribute includes a Rose Petal ceremony and Women Veterans Appreciation gathering. Both are free to women veterans. Those not female active military/veterans pay $10 for the luncheon.
Bonus: The 19th Annual Military Gala is a wonderful way to show your appreciation and respect for veterans while enjoy live music and great food. Tickets are $55.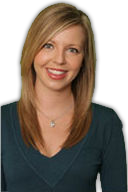 Ashley is Reserve Direct's travel expert, visiting Branson to find the best travel tips, money-saving deals and insider information. With over 10 years of experience in first-hand-travel adventures, she shares her stories, advice, and current events to help you stay in the know.