It's Christmas season in Branson, which means all the shows are highlighting the merriment of the season with special holiday productions.  Legends in Concert gets in on the entertainment action with an all-new line-up for a special Christmas themed version of the show.  Curious about who is performing this winter in Branson? Take a look.
The Legends in Concert Christmas line-up includes:
Rod Stewart
Reba McEntire
Blues Brothers
Elvis Presley
Nat King Cole
Special appearance by Kenny Chesney
A classic Christmas show is just what the show wanted, after hosting more contemporary artists during the summer and fall months.  Traditions and the holidays go hand-in-hand.  With tribute artists such as Christopher Nolan (Nat King Cole) performing "The Christmas Song (Chestnuts Roasting on an Open Fire), and Dean Z (Presley) bringing "Blue Christmas" to the stage, the show is sure to put you in the holiday spirit.
Legends is also welcoming back performers who haven't graced the Branson stage in some time.  Tribute artist Wendy T., who performs as McEntire, is back in town after an 11 year absence.  She belts out hits like "Fancy" and "Why Haven't I Heard From You" like nobody's business, and audiences will love her soaring voice.  Rod Caudill as Rod Stewart returns too, bringing his energetic rendition of "Hot Legs" and emotional "Forever Young" with him.  Dean Z, who is the resident Legends Branson Elvis, has been in high demand this year after winning the 2013 Ultimate Elvis Tribute Artist Competition.  After performing throughout the country, he returns for this special Christmas show.
The show follows the typical Legends in Concert show but each performer adds a holiday song as well.  In addition, the entire cast performs a unique Christmas finale.  Wait for "Mary Did You Know," an inspirational performance by Bucky Heard (Jake Blues).  Emotionally charged, it's a beautiful tribute to the reason to the season.   Festive fun like snow and a visit from Santa make the experience even more enjoyable.
Looking for New Year's Eve plans?  Legends in Concert New Year's Eve Show is an all-inclusive night with dinner, drinks and entertainment.  Get ready to welcome 2015 in style at Duck Clark's American Bandstand Theater.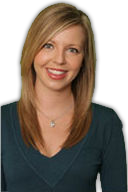 Ashley is Reserve Direct's travel expert, visiting Branson to find the best travel tips, money-saving deals and insider information. With over 10 years of experience in first-hand-travel adventures, she shares her stories, advice, and current events to help you stay in the know.