Ride into the night at the Moonlight Madness event at Silver Dollar City. From July 15 through 30th, 2017, the theme park in Branson MO will stay open until 10:00 pm, letting guests experience their favorite Silver Dollar City attractions in a whole new way.
The expanded hours at Silver Dollar City mean families can enjoy over 12 hours of non-stop thrills, shows, and attractions. During this year's Moonlight Madness event you can look forward to:
Hits from the Hollow
Throughout Moonlight Madness, an all-new show joins the Echo Hollow® Amphitheatre. "Hits from the Hollow!" is a thrilling musical variety show featuring a wide array of talent including:
Male vocal group,

The Harmonics

Female vocal group,

The Heartbeats

Contemporary Christian recording artist,

Allen Asbury

MC and comedian,

Dan Embree

Live music from the

Echo Hollow Band
Shows are approximately 70-75 minutes long and are included free with park admission.
Moonlight Madness Street Dance
Street Dances on the City's Square begin at 9:15 pm each evening. They'll be playing all your favorites including The Chicken Dance, The Electric Slide, and The Cotton-Eyed Joe! Get your boogie shoes on and meet at the Gazebo for dancing under the stars.
Dine Under the Stars
Shops and eateries open until 10:00 pm include the Hospitality House, Ozark Marketplace, the Moonlight Madness Tent on the Square, Eva & Delilah's, Fanny's Funnel Cakes, Flossie's Fried Fancies, Hannah's Ice Cream Parlor, Wagon Works Grill and Wilson's Farmers' Market. Be on the lookout for special Moonlight Madness deals as well!
Midnight Madness
On select nights throughout Moonlight Madness, Silver Dollar City will stay open until 12:00 am (midnight) for your enjoyment. Ride your favorite roller coasters to your heart's content, watch your all-time top shows one more time, and get one last skillet meal before the new season begins.
Moonlight Madness gives Branson visitors the chance to get even more value from their Silver Dollar City tickets, as well as celebrate one more time before the summer season turns into a new school year. Combine your Silver Dollar City passes with Branson lodging for a money-saving Silver Dollar City package to get even more bang for your buck.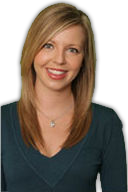 Ashley is Reserve Direct's travel expert, visiting Branson to find the best travel tips, money-saving deals and insider information. With over 10 years of experience in first-hand-travel adventures, she shares her stories, advice, and current events to help you stay in the know.