This March, The Starlite Theatre will present an explosion of comedic chaos in beautifully synchronized rhythm when they present the first performance of Buckets N Boards at 7:30pm on Thursday, March 12. The evening's focus will be on the St. Jude Children's Research Hospital and the wonderful work they do to help their young patients and the patient's families, with a portion of the evening's proceeds being donated to the organization as well as an online silent auction.
Says Linda Merkling, General Manager, "The goal for the evening is to raise enough money for the purchase of 500 new toys for the Children's Research Hospital. Many of these children and their families make a very hectic trip to the St. Jude's facility, and it is amazing what simple joy a new toy can bring a child in those first, tense days." Each toy costs ten dollars, but the smiles they bring are priceless to the children and parents alike.
Bringing joy to kids and families are what Buckets N Boards is all about. Rated "#1 Show in Branson" by bransonrank.com for 2013 & 2014, Buckets N Boards is regarded as a must see family show for any Branson visit. Buckets N Boards co-creators Matt Levingston and Gareth Sever have handcrafted a hilarious, high-energy show full of precise percussion, ridiculous songs, spectacular tap dancing, and unique musical talent. Think you have seen it before? Not likely. In this show, a propane tank never sounded so good, and no musical genre is overlooked.
The creative duo has a very personal reason for wanting to give back to St. Jude. Matt's sister, Natalie Marie Levingston, was a patient at the Memphis St. Jude Hospital from ages 7 – 9 while she was undergoing treatment there, and Matt remembers spending time at the facility with his family.  "I remember waiting on my sister for treatment once and playing NHL Hockey on Nintendo with another patient my age that had tubes coming out of everywhere.  St Jude helped everyone forget about the illness and it was just a kid playing Nintendo with another kid…"
Everyone is invited out to help St. Jude's let kids be kids with an evening of laughter, ridiculous antics, and amazing music. The fundraiser will run Thursday, March 12, thru Saturday, March 14.
Press release courtesy of The Starlite Theatre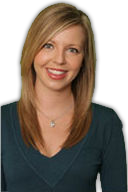 Ashley is Reserve Direct's travel expert, visiting Branson to find the best travel tips, money-saving deals and insider information. With over 10 years of experience in first-hand-travel adventures, she shares her stories, advice, and current events to help you stay in the know.