The Oak Ridge Boys Theatre is one of the major theaters in Branson to showcase special artists and shows. 2015 will be no different, as there are a bevy of stars ready to take the stage. For the full list of performers, read on.
Craig Wayne Boyd
June 13
Best known as winner of season seventh of "The Voice," Boyd will be performing in Branson for the first time.
The Oak Ridge Boys
Select Dates in April, September-November
Legendary hit makers The Oak Ridge Boys bring their signature songs to Branson. You can look forward to "Elvira" and "I'll Be True to You," among many others.
The Little River Band
July 26 and November 20
One of Australia's prominent musical exports of the 1970s, The Little River Band is best known for hits like "Cool Change" and "Take it Easy on Me."
Bill Cosby
September 26
Best known as the dad on "The Cosby Show," the veteran comedian brings his classic stand up to Branson. He will muse on everything from family to politics to generational changes.
Wynonna Judd & the Big Noise
October 3
Following her successful run as part of The Judds, Wynonna decided to embark on a solo career in the early 1990s.  She has sold 10 million solo albums and has six solo chart toppers to her credit.  Her best known songs include "No One Else on Earth," "I Saw the Light," "My Strongest Weakness," " Girls' Night Out" and "Rockin' with the Rhythm of the Rain."
Don Williams
October 24
Don Williams is an American country singer, songwriter and a 2010 inductee to the Country Music Hall of Fame. Listen to him sing "I Believe in You."
Charlie Daniels Band
November 6
Sure to be one of the biggest and best shows in Branson this year, the Charlie Daniels Band always packs the theatre. With hits like "The Devil Went Down to Georgia" and "Long Haired Country Boy," it's easy to see why.
Neal McCoy
Select Dates this November
McCoy is best known for his hit songs "No Doubt About It," "Wink," "The Shake," "For a Change," "You Gotta Love That," "Billy's Got his Beer Goggles On" and "They're Playing Our Song."
Johnny Mathis
November 13-14
Mathis returns to Branson just in time for the Christmas season. Hits like "Misty," "Chances Are," and "Wonderful Wonderful" fit the scene well.
Which of these shows are you most excited to see?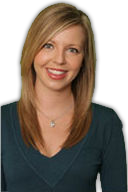 Ashley is Reserve Direct's travel expert, visiting Branson to find the best travel tips, money-saving deals and insider information. With over 10 years of experience in first-hand-travel adventures, she shares her stories, advice, and current events to help you stay in the know.