January tends to be a quiet month in Branson, but that doesn't mean there isn't a lot happening behind the scenes. New shows are finalizing details, while theaters are shuffling Branson show schedules and line-ups for 2016. Get a head start on the Branson shows scene with my inside look on where shows are moving, the scoop on new shows and more.
Same Show, New Home
Americana Theater
The Americana Theater will be home to the "70s Music Celebration starring Barry Williams," which is relocating from the Hughes Brothers Theatre. The show will fit in nicely with the theaters line-up which already features "#1 Hits of the 60s and 50s." "Patsy Cline Remembered" will also be new to the venue as it is moving from its current location at the Hamner Variety Theater.
Hamners Variety Theatre
"Conway Remembered," currently at God and Country Theater, will move to Hamners Variety Theatre. Mike Walker will sing many of your favorites such as "Slow Hand," "Hello Darlin'," "Don't Take It Away," "After the Fire is Gone," "Tight Fittin' Jeans," and "I May Never Get to Heaven."
Welk Resort Theatre
Welk Resort Theatre will host the Up Close Concert series in 2016. So far, Trace Adkins, Peter Noone, Crystal Gayle, and Daniel O'Donnell are slated to perform in 2016 with more artists to be announced soon.
Jim Stafford Theater
Branson's longest running morning show, the Buck Trent Show, moves to the Jim Stafford Theater in 2016. A lunch option will be available after the Buck Trent Show. Magician Taylor Reed will also move to the Jim Stafford Theater, taking over the matinee time slot.
Mickey Gilley Theater
George Dyer, who has performed at the Dutton Theater for several years, will take residency at the Mickey Gilley Theater. Dyer will join Six, who will remain at the theater.
Oak Ridge Boys Big Stars Concert Series
This concert series, which features famous performers such as Charlie Daniels, Wynona Judd, Johnny Mathis and Neal McCoy, moves to the Mansion Theatre.
New Branson Shows
Sight & Sound Theaters
In 2016, Moses will debut at Sight & Sound Theaters. The show, which replaces Jonah, will come to life with the help of advanced special effects, a massive cast of over 50 actors, live animals and over 800 costumes. Watch scenes like the parting of the Red Sea, the burning bush and Ten Commandments happen before your very eyes. Moses will perform March 5 through December 31, 2016.
Starlite Theatre
The beloved Blackwoods return to Branson in 2016. The group peformed in Branson in the 90s, but have been at the Smoky Mountain Opry Theatre in Pigeon Forge for the last 15 years. The Blackwood's Morning Show will feature their trademark harmonies, many of their huge hits, and lots of laughter and heartwarming stories from their 81 year musical history. The Starlite Theatre will also host a new slate of performers during the Boot Daddy Concert Series, as well as Reza "Edge of Illusion."
Andy Williams Moon River Theatre
An all-new Christmas show is planned for the Moon River Theatre in 2016: Maxine's Christmas Carol. Starring Maxine, the "Queen of Crabbiness" made famous through Hallmark Cards, the show will be a live-action musical. The story will be a retelling of the Charles Dickens classic "A Christmas Carol" with Maxine as the focus.
God and Country Theater
A new slate of shows will open at the God and Country Theater in April.  New shows include the "British Invasion Show," "The LaBamba Show," starring "Sting" Ray Anthony and the Stingers, "Alabama Rolls On Tribute," "Ray Charles and Co." with Willie Nash," "Kenny Parrott's Country Classics" starring Parrott and the Classic Country Band. Shows such as the "Good 'Ol Boys" will now be called "Waylon, Willie and the Good 'Ol Boys" and "California Dreamin'" will be known as "Beach Boys California Dreamin.'"
Dutton Family Theater
All-singing, all-dancing, all-American–it's The All Hands on Deck Show! This patriotic new production is styled as an authentic American roadshow and radio broadcast, with 42 of the best American songs performed.
I'll update you on what's next for Branson MO shows and additional show theater relocations as the details are released.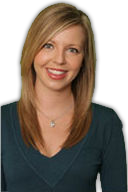 Ashley is Reserve Direct's travel expert, visiting Branson to find the best travel tips, money-saving deals and insider information. With over 10 years of experience in first-hand-travel adventures, she shares her stories, advice, and current events to help you stay in the know.