Legendary Mel Tillis is set to take the Branson, Missouri stage once again in 2015. For the third straight season, he will be performing at The Clay Cooper Theatre.
Tillis is one of the stars who originally helped out Branson on the ma, during the "Branson Boom" of the early 90s. He has since sold his theater, but returns each year to perform in the Ozark Mountains. He still draws a large crowd, too. The Country Music Hall of Fame and the Grand Ole Opry member has charted over 60 songs during his incredible career including "Coca Cola Cowboy", "Send Me Down to Tucson", "Ruby, Don't Take Your Love to Town", and many more.
Mel has also been featured in numerous films including Every Which Way But Loose with Clint Eastwood, W.W. & The Dixie Dancekings, Cannonball Run I & II, Smokey and the Bandit II with Burt Reynolds, the lead role with Roy Clark in Uphill All the Way, and Toby Keith's music video "Beer For My Horses."
Don't miss this legendary singer, songwriter, and actor. Mel Tillis and his incredible band, the Statesiders, are performing 56 selected dates at the Clay Cooper Theatre, April 21st through Dec. 10th, 2015.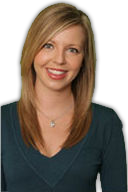 Ashley is Reserve Direct's travel expert, visiting Branson to find the best travel tips, money-saving deals and insider information. With over 10 years of experience in first-hand-travel adventures, she shares her stories, advice, and current events to help you stay in the know.