It's Christmas season in Branson, which means all the shows are highlighting the merriment of the season with special holiday productions. Legends in Concert Christmas gets in on the entertainment action with an all-new line-up for a special Christmas themed version of the show. Curious about who is performing this winter in Branson? Take a look.
The Legends in Concert Christmas line-up includes:
Barry Man
ilow (Joe Passion)
Whitney Houston (Cynthia Minx)
Blues Brothers (Chance Havens and Danny Z)
Elvis Presley (Dean Z)
Kenny Chesney (Todd Bradshaw)
A classic Christmas show is just what the show wanted, after hosting more contemporary artists during the summer and fall months. Traditions and the holidays go hand-in-hand. With tribute artists such as Whitney Houston (Cynthia Minx) performing "The Christmas Song (Chestnuts Roasting on an Open Fire), and Dean Z (Presley) bringing "Blue Christmas" to the stage, the show is sure to put you in the holiday spirit.
This is the first time Dean Z, the 2013 Ultimate Elvis Tribute Champion, has been home in Branson since May. He's been performing throughout the country, including Myrtle Beach and Las Vegas. He'll be tying in the "Home for Christmas" theme into his set. A video montage of 8mm films home videos of Elvis at home for the holidays at Graceland highlights this nicely. Elvis, who loved Christmas, will be displayed as the family man he was rather than the icon he was known to be. During Dean Z performances, audience members will feel as if they're in the main sitting room at Graceland. One standout of the set is "How Great Thou Art."
Each tribute artists will perform popular songs that made them famous, as well as a Christmas song. At the end of the show the entire cast comes on stage for a moving Christmas finale featuring "Mary, Did You Know."
The Legends in Concert Christmas Show has 3pm and 8pm performances daily, excluding Wednesdays.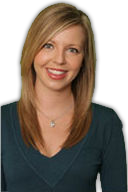 Ashley is Reserve Direct's travel expert, visiting Branson to find the best travel tips, money-saving deals and insider information. With over 10 years of experience in first-hand-travel adventures, she shares her stories, advice, and current events to help you stay in the know.