Join Branson, Missouri in honoring our nation's heroes during Branson Veterans Week, November 5-11, 2018. The event is America's largest veterans celebration and welcomes men and women from all branches of military. The seven day tribute includes many special events and festivities to honor the brave men and women in uniform.
Branson Veterans Week: What to Expect
The entire seven day event features activities such as reunions, memorial ceremonies, entertainment, and free food.
Start your Branson Veterans Week off with the Opening Ceremony show performed by vets for vets. In 2018, the appropriately named "Vets for Vets Celebration Show" begins at 2:00 pm on November 5th at the Mansion Theater. The production is modeled after a USO-style celebration and boasts several military veteran entertainers and USO alumni. This year, Branson performer Yakov Smirnoff is the featured guest. Additional entertainers include Branson classic performers such as:
Ventriloquist/Singer, Jim Barber
Barbara Fairchild with Roy Morris
Brandon and Megan Mabe of the Baldknobbers
The Bretts, Gordy and Debbie
The Sunshine Dancers, with Vietnam Vet Norvin Breek
Broadway performer Peggy Lee Brennan
The Golden Sounds of the Platters with Vietnam veteran Eddie Stovall
A special Branson Veterans Day Parade is also on the schedule. The parade marches through downtown Branson on November 11th and is a long standing Branson tradition. The annual parade begins at at the 11th hour of the 11th day of the 11th month. It is a memorable end to Branson's Veterans Homecoming Week.
A highlight of scheduled events for Branson Veterans Week will soon be released.
Take Part in Branson Veterans Week
Make plans to be in Branson during this unique event honoring the courage, service, commitment and sacrifice of the men and women who have fought for our freedom. The Branson Veterans Task Force website provide a full list of Veterans Week events, as well as additional details for attendees. Be sure to reserve your Branson hotel room in advance as Branson Veterans Week is a very popular event.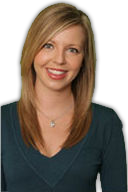 Ashley is Reserve Direct's travel expert, visiting Branson to find the best travel tips, money-saving deals and insider information. With over 10 years of experience in first-hand-travel adventures, she shares her stories, advice, and current events to help you stay in the know.