One of the best aspects of a Branson vacation is the outdoor appeal of the Ozarks.  Getting outside and enjoying the natural surroundings of the area is easy to do with a visit to the Henning Conservation Area.  Located on the west side of Branson on Highway 76, the area is mostly forest and features a scenic lookout, hiking trails, stream and glades which create the White River Balds Natural Area.
There are over 1,500 acres inside the Henning Conservation Area.  The terrain intersperses steep hills with oak and hickory forests as well as scenic glades.  Relevant to Ozark history, the glades or "balds" were gathering places for post-Civil war vigilante groups that became known as Baldknobbers.  Features of the area were immortalized Harold Bell Wrights "Shepherd of the Hills" book, including Dewey Bald, Boulder Bald, Sammy Lane's Lookout, The Signal Tree and Little Pete's Cave.
Trails available to hike inside the Henning Conservation area:
Homesteaders Trail: 3.4 miles (Difficult)

Glade Exploration Trail: 1.10 miles (Moderate)

Shane's Shortcut: .30 miles (Difficult)

Dewey Bald Trail: .40 miles (Moderate)

Streamside Trail: .40 (Moderate)
There are also three viewing decks at the conservation area and it is a favorite spot for bird watching.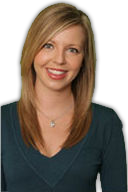 Ashley is Reserve Direct's travel expert, visiting Branson to find the best travel tips, money-saving deals and insider information. With over 10 years of experience in first-hand-travel adventures, she shares her stories, advice, and current events to help you stay in the know.