Families will be happy to hear Cici's Pizza is now open in Branson. The new Branson restaurant just so happens to be the largest out of the 450 locations throughout the United States. With a dining area that covers 8,000 square feet almost 400 guests can dine here. In addition, there's a ready-to-go pizza area, two party rooms, and a 5,000 square foot game room for arcade-style family fun.
Cici's Pizza Branson is an affordable option for many, garnering a mass following due to its incredible food quality at low cost. For just $6.99, guests can dine on all-you-can-eat salad, pizza, soup, pasta and desserts. It's one of the best values in Branson for families.
The owners of Cici's Pizza Branson are Nolan Fogle, and his wife Babette. They're the minds behind other Branson restaurants such as The Great American Chicken House and Pasghetti's. If you've seen either in person you know both have a flair for extreme design, with a giant chicken helming the former and a giant fork and meatball at the latter. So, it's no surprise this Fogle restaurant wouldn't follow the same concept. When the main entrance is complete in about 6-8 weeks, it will be adorned with a giant pizza slice. In front of the restaurant there will be an arcade-inspired motif: think Pac-Man maze.
With bigger and better in mind, Cici's Pizza Branson also has a massive game room featuring around 60 games. Ranging from ski-ball to Jurassic Park, Dead Storm Pirates, hot shot basketball and more. A lower level with an additional 10,000 square feet of space, the Fogles are planning to open a new attraction there next summer. Ideas in the running include laser-tag, bowling or glow-in-the-dark golf.
Cici's Pizza is located at 3460 West 76 Country Blvd and is open daily from 11am to 10pm.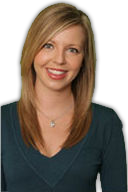 Ashley is Reserve Direct's travel expert, visiting Branson to find the best travel tips, money-saving deals and insider information. With over 10 years of experience in first-hand-travel adventures, she shares her stories, advice, and current events to help you stay in the know.