Ring the alarm! Fireman's Landing is officially open at Silver Dollar City. The Branson theme park's newest area features 10 fun and family-friendly attractions: six rides and four interactive play zones. With a theme geared towards honoring the service of volunteer fireman and fire services in general, Fireman's Landing puts visitors to the test to see if they can be the newest recruit.
The central point of Silver Dollar City's Fireman Landing is Fire Station #3. From this area, park goers can easily access all of the new things to do.
Fireman's Landing Rides
Fire Spotter: Soar in a balloon ride and try to spot fire dangers.
Fire Wagon Frenzy: Try a bouncing ride for bucket brigade volunteers.
FireFall: An eight-story fire tower free-fall drop ride for the more daring recruits.
Roundabout: A bouncy ride on Dalmatians racing around a fire hydrant.
Up The Ladder: A smaller tower-drop ride for junior recruits.
Fireman's Flyers: A low-flying swing ride for little firefighters.
Fireman's Landing Play Zones:
Firehouse Splash Yard: Cool off with squirting water jets and pump hoses
Firefighter's Fire Drill: A funhouse filled with buckets, pumpers, foam ball cannons and targets for showering mock fires.
Firefighter's Fire Escape: An obstacle course of tubes, mazes, climbing structures and slides
Firefighter's Junior Fire Escape: A soft play area for toddlers.
Purchase Silver Dollar City tickets to experience the newest attraction in Branson, Missouri.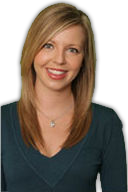 Ashley is Reserve Direct's travel expert, visiting Branson to find the best travel tips, money-saving deals and insider information. With over 10 years of experience in first-hand-travel adventures, she shares her stories, advice, and current events to help you stay in the know.