I love a good burger.  Not from a fast food chain, but a fresh cooked made-for-me burger.  I'm always looking for the next good burger joint, and I found one in Branson, Missouri. 
The Burger Shack, located directly on the famed Hwy. 76 or "The Strip," is located in a surf-shack style building that is pure casualness.  Ordering from a menu board, you can load your burger with up to 18 different toppings.   You can add as many toppings as you like for no extra charge. You can also order a chicken or salmon burger, or salad, but this is a burger joint, so I opted for the simple but delicious bacon cheeseburger and had to get some of their hand-cut, fresh-made fries. 
All orders receive an order number, and there is generally about an eight minute wait on your hamburger.  They make them fresh, on order, so the wait time is definitely worth it.  And, if you need something to munch on, there are free peanuts on the table.
With seating for less than 90, the Burger Shack isn't a big place and that's a good thing.  It fits the laid back, California beach vibe it has created.  That carries over with the delivery of the food.  I call it "shack style" as the burgers are wrapped in foil to keep in the just-made goodness, and put in a paper bag along with your piping hot fries. 
Soon enough, my order was up and I quickly unwrapped my burger.  The cheesy, bacon covered, juicy burger that awaited me looked delicious.  And, yes, yes, it was.  Take a look for yourself:
The fries are something you must order.  They're addictive though, so be ware.   I'm a ketchup lover by nature, but I barely dipped at all eating these natural cut, fresh-made fries.
Feeling hungry?  Head to The Burger Shack at 1946 W. Hw 76 Country Music Blvd.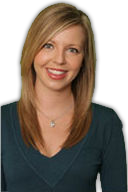 Ashley is Reserve Direct's travel expert, visiting Branson to find the best travel tips, money-saving deals and insider information. With over 10 years of experience in first-hand-travel adventures, she shares her stories, advice, and current events to help you stay in the know.