Looking for laughs on your Branson vacation? Reserve comedy show tickets for a laugh-out-loud night in the Ozarks. Clean, family-friendly comedians will have you rolling in the aisles as they perform some of their best routines. From impressions to hilarious songs to everyday observations about life in America, comedy shows in Branson are sure to have you grinning from ear to ear.
Some of the best comedy shows in Branson are:
Jim Stafford
Jim Stafford has returned to the newly renovated Jim Stafford Theater to celebrate his 25th year performing in Branson, Missouri! The singer, songwriter, comedian, guitar virtuoso, and consummate entertainer is bringing everything back to the stage that made us vote him the best entertainer, best personality, and best comedy show.
The Presleys' Jubilee
From new country favorites to country classics – from the zany antics of Herkimer and Cecil to the soulful reflection of southern gospel hits – it's one of the original Branson shows you've got to see!
Paul Harris & The Cleverlys
Paul Harris, an Arkansas native, is widely known as a comedian, singer and musician, with tastes ranging from rock to bluegrass, and has been performing in Branson for nearly 20 years. The 2015 show will be laced with PAUL'S signature stand-up comedy; a crazy, down home, Arkansas flavored, twist on life and of course he'll grab a guitar and treat you to some terrific music along with fellow musicians/vocalists, The Cleverlys.
Dixie Stampede
Experience with your family 32 magnificent horses, Return of the Buffalo, hilarious racing pigs, the Rumble in the Treetops lumberjack relay, equestrian feats, friendly competition and a fabulous four-course feast. Owner, Dolly Parton guarantees it's "Branson's Most Fun Place to Eat!"
Comedy Jamboree
From hilarious, clean comedy, floor-pounding clogging and dancing, to today's country hits, this show has it all! Starring funny guys, Applejack, Harley Worthit, and Stretch McCord; the Jamboree Singers; pianist extraordinaire, Tracy Heaston, and the award winning Grand Band.
Take your family to any of these shows and you're guaranteed a good laugh!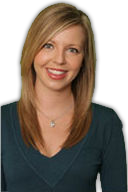 Ashley is Reserve Direct's travel expert, visiting Branson to find the best travel tips, money-saving deals and insider information. With over 10 years of experience in first-hand-travel adventures, she shares her stories, advice, and current events to help you stay in the know.