Up Close Concerts is entering their 11th year of producing entertaining shows in Branson, Missouri. For 2017, all shows are held at the Welk Resort and Dick Clark's American Bandstand Theater.  Curious about who's coming to town?  Take a look at the lineup.
Kris Kristofferson
April 7
Welk Resort Theatre
Kristoffer "Kris" Kristofferson is a singer, songwriter, musician and actor. He wrote and recorded the songs "Me and Bobby McGee", "For the Good Times", "Sunday Mornin' Comin' Down" and "Help Me Make It through the Night".
Ricky Nelson Remembered starring Matthew and Gunnar
April 12
Dick Clark's American Bandstand Theater
Starring Matthew and Gunnar Nelson, this show pays tribute to their father, Ricky Nelson.
Vicki Lawrence and Mama: A Two Woman Show
May 14
Dick Clark's American Bandstand Theater
Vicki Lawrence is an actress, comedian and signer best known for her performances on The Carol Burnett Show and the comedy series "Mama's Family."
The Bellamy Brothers
May 31
Dick Clark's American Bandstand Theater
This pop and country music duo is famous for songs like "If I Said You Had a Beautiful Body," "Let Your Love Flow," and "Old Hippie."
John Conlee
June 7
Dick Clark's American Bandstand Theater
Conlee is a country music singer who has charted 32 hit singles on the Billboard Hot Country chart over 25+ years. His seven #1 hits include "Lady Lay Down," "Backside of Thirty," "Common Man," "I'm Only in It for the Love," "In My Eyes," "As Long As I'm Rockin' with You" and "Got My Heart Set on You."
Bill Anderson and Moe Bandy
June 23
Welk Resort Theatre
Moe Bandy and Bill Anderson join forces for a one-night-only show. Bandy and Anderson will be performing solos and ideally a memorable duet or two.
Trace Adkins
June 30
Welk Resort Theatre
Big in stature and big in the world of country music, Adkins has a large catalog of hits to pull from. With 31 Top 40 songs including five #1 hits to his name, it's sure to be an amazing concert from one of the world's most popular country stars.
T.G. Sheppard and Kelly Lang
July 5
Dick Clark's American Bandstand Theater
These two talented artists (and spouses) will sing their biggest songs as well as classic tunes. Lang is best known for "How Do You Mend a Broken Heart," while Sheppard's chart toppers include "Only One You" and "Last Cheater's Waltz.
Sister Sledge
July 7
Welk Resort Theatre
Sister Sledge is an R&B pop group best known for hits like "We are Family," "He's the Greatest Dancer," and "Lost in Music."
Terry Fator
August 11-12
Welk Resort Theatre
Fator is a ventriloquist, impressionist, comedian, and singer who rose to fame on "America's Got Talent."
Richie McDonald – Lead Singer of Lonestar
August 13
Welk Resort Theatre
While the lead singer of Lonestar, McDonald reached the top of the charts with songs like "Amazed," "I'm Already There," "What About Now," "My Front Porch Looking In," and many more.
Ronnie Milsap
September 22
Welk Resort Theatre
The Grand Ole Opry member's signature hits include "Pure Love," "Smoky Mountain Rain," "Stranger in My House," and "She Keeps the Home Fires Burning." Opening the show is Johnny Rodriguez, a famous Latin American country music singer.
Charley Pride
September 29
Welk Resort Theatre
With 36 No. 1 hits to his name, Pride has a full repertoire to pull from for his live shows. The Country Music Hall of Fame member is famous for songs like "Kiss an Angel Good Mornin,'" "I Can't Believe That You Stopped Loving Me," "I'd Rather Love You," and "Is Anybody Goin' to San Antone." Janie Frick is the special guest star opening the show.
Herman's Hermits starring Peter Noone and special guest B.J. Thomas
October 6-7
Welk Resort Theatre
Classic songs such as "I'm into Something Good," "What a Wonderful World (This Would Be)," "I'm Henry the Eighth, I Am," and "Can't You Hear my Heartbeat" transports visitors back to the heyday of the 1960s. B.J. Thomas also performs.
The Roots & Boots Tour
October 13
Welk Resort Theatre
Join Pam Tillis, Sammy Kershaw and Collin Raye for a star-studded performance featuring all their chart-topping hits.
William Shatner – "Shatner's World: We Just Live In It"
October 27
Welk Resort Theatre
Actor William Shatner will share stories from his life and career during his one-man show in Branson MO.
Larry Gatlin & The Gatlin Brothers
November 1, 15
Welk Resort Theatre
Best known for "Broken Lady", "All the Gold in California", "Houston (Means I'm One Day Closer to You)", "She Used to Be Somebody's Baby", and "Talkin' to the Moon," this group will perform for two nights only in Branson.
Country Unplugged Tour
Starring Mark Chesnutt, Lorrie Morgan & Joe Diffie
November 8
Dick Clark's American Bandstand Theater
Three country music stars come together to perform all of their biggest hits!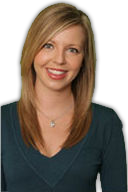 Ashley is Reserve Direct's travel expert, visiting Branson to find the best travel tips, money-saving deals and insider information. With over 10 years of experience in first-hand-travel adventures, she shares her stories, advice, and current events to help you stay in the know.