Caves are a signature Missouri attraction.  Missouri is not only known as the Show-Me-State but also as the cave state as there are more than 6,300 recorded caves in the state, with the number growing each year.  Most of Missouri's caves are found south of the Missouri River in the Ozarks. 
To give visitors a look at these marvelous natural wonders many Branson caves offer guided tours so you can explore these geological wonders in safe, secure conditions. 
Cosmic Caverns
Cosmic Cavern is one of Arkansas' hidden treasures. You will see two bottomless cave lakes during your 1 hour and 15 minute tour. The first lake, South Lake, has had trout in it for nearly 50 years. See the newly discovered area "Silent Splendor."  Silent Splendor houses one of the longest soda straw formations in the Ozarks, measuring over an incredible nine feet.
Marvel Cave at Silver Dollar City
When visiting Silver Dollar City, a tour of Marvel Cave is always included with your ticket, with tours departing approximately every half hour, weather permitting. Marvel Cave is a wet limestone cave, complete with formations that are still alive and growing! To begin, you will travel 300 feet below the surface and enter the Cathedral Room. The breathtakingly beautiful Cathedral Room is the largest cave entrance room in the United States. The visitors' trail consists of stairs and ramps. The tour lasts approximately 60 minutes, with most of that time spent climbing nearly 600 stairs. The strenuous nature of the tour requires us to not recommend the tour for visitors with heart or lung conditions, bad backs, weak knees or ankles. A trained cave guide will host your journey and provide you with interesting and entertaining anecdotes of historical or geographical importance.
Talking Rocks Cavern
The hour long tour of Talking Rocks Cavern is what we refer to as "edutainment." By this, I mean that we focus on education, as well as entertainment. It is educational in nature, as you will learn about the caves discovery and related history, as well as learn about the mineral deposits and other geological information while on your tour. The tour is also entertaining. Our cave guides are ready to answer questions that you may have, and can find answers to those questions that they may not already know.
Discover the beauty of these underground caverns by reserving tickets online with Reserve Branson.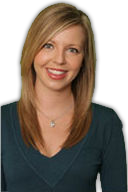 Ashley is Reserve Direct's travel expert, visiting Branson to find the best travel tips, money-saving deals and insider information. With over 10 years of experience in first-hand-travel adventures, she shares her stories, advice, and current events to help you stay in the know.