Choose from our selection of Branson hotels with restaurant to get the lowest guaranteed prices available. When you reserve a room at a Branson hotel with restaurant on property you have the convenient option of dining where you stay. Branson restaurants offer a wide selection of dining options, too, so you're sure to find something to satisfy your cravings.
You can dine on-site at these Branson hotels with restaurant:
Grand Plaza Hotel
Plaza View Restaurant and Pub on the Plaza offer spectacular views of the Ozarks. The menu features a signature Prime Rib and Whole Fried Southern Style Catfish along with continental American cuisine. Seasonal menus crafted from local and regional ingredients are prepared daily in the kitchen by our chefs.
Welk Resort
Whether you're looking for a quick bite near the pool or a relaxing dinner, Welk Resorts Branson has it all.  Relax in a casual atmosphere at the
Stage Door Restaurant
, take only moments out of splashing to refuel with quick poolside service or relax in the privacy of your own lodge or room with our in room dining.
Castle Rock Resort
Tower Grill is a great option after a full day of waterpark or sightseeing fun, open to both resort guests and the general public. Serving breakfast, lunch & dinner. Located right on-site, the menu features a wide array of favorite dishes.
Radisson Branson
Treat yourself to outstanding on-site dining at the Radisson in Branson, MO. The hotel offers breakfast, lunch and dinner in the recently revitalized Wildwood Bistro, and all your favorite drinks at the Time Out Sports Lounge. If you prefer to dine in the comfort and privacy of your own room, you can order from the convenient room service menu, available daily from 6:30 a.m. to 10 p.m.
Grand Country Resort
Grand Country resort offers an array of convenient and delicious on-site restaurants for you and your family. Choose from the Grand Country Buffet, Papa Grand's Pizza, and the Mining Company Grill.  Polish off your meal with a scoop or two from Glenn's Frozen Custard.
Chateau on the Lake Resort
Breakfast, lunch and dinner are served at the Chateau Grille, featuring a delicious variety of entrees with impeccable service and breathtaking views of Table Rock Lake. If you're looking for lighter fare, the Atrium Cafe serves sandwiches and salads. Available for a quick lunch or light dinner, the Downstairs Deli, open seasonally, features classic dishes and new specialties. And those with a sweet tooth will find themselves in heaven at our Sweet Shoppe, filled with fresh pastries, specialty coffees, ice cream and old-fashioned sodas.
Reserve a room at any of these properties and you'll enjoy a convenient, easy way to add dinner plans to your vacation.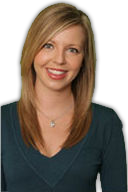 Ashley is Reserve Direct's travel expert, visiting Branson to find the best travel tips, money-saving deals and insider information. With over 10 years of experience in first-hand-travel adventures, she shares her stories, advice, and current events to help you stay in the know.