The Branson Airport has added even more new flights for 2015. Service to New Orleans, Louisiana; Cincinnati, Ohio; and Cancun, Mexico starts May 6, just in time for the vacation season.
The flights will be operated by Orange Air, under the Branson AirExpress name. You may think since the flights are departing out of a small airport the plane will be small. Not the case for Orange Air. All flights will be in a 150 seat MD-83 Jet aircraft. Plus, Orange Air offers stretch seating – a definite comfort bonus – as well as a complementary, non-alcoholic beverage and snack.
Flights to New Orleans and Cincinnati start at $99 one way, with Cancun fares beginning at $199. Tickets can be purchased at FlyBranson.com or BransonAirExpress.com.
With the addition of Orange Air flights, the Branson Airport is now serving seven cities. Flights to Austin, Texas; Chicago, Illinois; Denver, Colorado; and Houston, Texas were previously announced for 2015.
All this means it will be easier for visitors from these areas to travel to Branson. And now, Branson locals have a cheap and easy way to get to Cancun, Mexico! Sounds like a pretty sweet deal to me.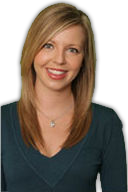 Ashley is Reserve Direct's travel expert, visiting Branson to find the best travel tips, money-saving deals and insider information. With over 10 years of experience in first-hand-travel adventures, she shares her stories, advice, and current events to help you stay in the know.