Join the festive cheer and yuletide merriment of An Old Time Christmas at Silver Dollar City.  The Branson Christmas event is rated one of the "Top Five Holiday Events in the Country" by Good Morning America.  During a Silver Dollar City Old Time Christmas, held November 5 through December 30, 2016, you can experience sensational sights and shows creating a magical place to celebrate the holidays.
Things to Do During a Silver Dollar City Old Time Christmas
Christmas never feels quite like Christmas until you spend a day at Silver Dollar City Branson. Five million twinkling lights, 1,000 decorated Christmas Trees, two Broadway-style productions and a 5-Story Special Effects Christmas Tree whisk you away to another place and time. 
Christmas on Main Street
When I visit, Christmas on Main Street is always a highlight.  The five-story Christmas Tree, located in The Square, sparkles and dances in unison to special effects set to music like "Carol of the Bells," "Joy to the World," and "Sleigh Ride."
In addition, there are ten storefronts, 20 street festoons and over 250 cut trees join in the dazzling display for a sight and sound spectacular like no other.  You can even get a professional photo taken in front of the tree by a Silver Dollar City photographer if you'd like. 
Rudolph's Holly Jolly Christmas Light Parade
Returning for 2016, this parade stars Rudolph the Red-Nosed Reindeer, Sam the Snowman and Bumble the Abominable Snow Monster. Nine musical floats and 33 colorful characters bring the parade to life as it winds it's way through the City.
Rudolph's Christmas Town
Over at Rudolph's Christmas Town you can meet the red-nosed reindeer. Snap your photo with him and his friends. Clarice and Bumble the Abominable Snow Monster will be there too. In addition, there are games, cookie decorating, Rudolph souvenirs and letters to Santa.
Silver Dollar City Old Time Christmas Shows
It's a Wonderful Life, which debuted at Silver Dollar City three years ago, quickly won me over.  The original musical adaptation of the 1946 film brings to life the small town charm of George Bailey and how he discovers the value of life, family and friends – along with a little help from his guardian angel Clarence, of course.  You truly do feel transported to a different place and time during the performance, and the singing performances delivered make the message hit home.  At the end of the show I always smile and feel grateful for how wonderful life can be.  It may sound surreal, but that's the effect of Silver Dollar City.
There's plenty more to do at during a Silver Dollar City Old Time Christmas.  The hardest part is deciding what to do. If you can, make time for two more shows – A Dickens' Christmas Carol and The Living Nativity. Classic and tied to my holiday heart, A Dickens' Christmas Carol invokes the most poignant moments of the tale.  The unique adaptation is marked by a talented cast who bring the personalities of these famous characters to life while also bestowing a true sense of the transformation of change, belief and hope. 
I recommend The Living Nativity for its simple, yet breathtaking beauty.  The performance transports you to an ancient Bethlehem to a Christmas night many years ago.  Marvel as the angel Gabriel retells the most famous story ever told.  It will, no doubt, leave an impression.
Of course, Tinker Junior's Toy Shop–an all-new interactive show–is sure to be a family favorite.  Starring the beloved 12-foot tall talking Christmas tree Tinker Junior, otherwise known as TJ, and his side-kick Raggedy Ann, this show combines story time with sing-a-longs. With special appearances by Buddy the Elf and Jack in the Box too, kids think a toy box came to life right before their eyes.
Silver Dollar City Old Time Christmas Shopping
Picking up a one-of-a-kind holiday gift at Silver Dollar City Old Time Christmas is also a tradition of mine.  From pictures to jewelry to knives, you can outfit each member of your to-do list at the park.  Even better, you can purchase then choose to pick up your items once you leave the park.  Simply request parcel pickup upon purchase you can shop, and experience attractions, in a breeze. 
Rides Open during Old Time Christmas
As long as it doesn't get too cold, Silver Dollar City rides and attractions are also open during Old Time Christmas.  Go for whirl on The Giant Swing, take a loop-filled ride on Wildfire, then experience the rush of Outlaw run.  The wind might be brisk, but the thrill is worth it! 
Reserve your discount Silver Dollar City tickets today to enjoy this festive event.   When you purchase with Reserve Branson you get two days for the price of one doubling the amount of time you can celebrate an Old Time Christmas.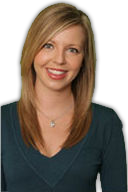 Ashley is Reserve Direct's travel expert, visiting Branson to find the best travel tips, money-saving deals and insider information. With over 10 years of experience in first-hand-travel adventures, she shares her stories, advice, and current events to help you stay in the know.
It's always a good time to start thinking about a Branson MO vacation. The Midwestern destination offers everything from first-class entertainment to beautiful outdoor pursuits, and everything in between. When should you visit? What are some of the must-see's and must do's? Follow my guide on how to plan the best Branson MO vacation ever to get a head start on your getaway.
Timing is Everything
A trip to Branson is ideal any time of year, but certain events and seasonal shows might appeal to you more than others. For instance, Spring Break and summertime are opportune times for families to visit. The weather is wonderful, special family events like Spring Ride Days and Great American Summer Festival are held at Silver Dollar City. Plus, family-centric shows like Buckets 'n Boards, Prince Ivan and the all-new Moses are in full swing. Retirees, however, love visiting during the fall and winter months. Legendary entertainers like Bill Engvall, Loretta Lynn, Ronnie Milsap and more stack the show schedules in the fall, while come November Christmas season officially begins ushering in festive favorites like Dixie Stampede Christmas.
Must-See Shows
The Branson show scene mixes new favorites with popular classics, creating a bevy of entertainment choices. Which Branson shows receive rave reviews again and again?
Dixie Stampede: Experience with your family equestrian feats, friendly competitions, singing, dancing, racing pigs, stampeding buffalo, and a delicious four-course feast.
Six: SIX features a complete experience filled with unbelievable vocal harmonies and exceptional showmanship by the talented Knudsen brothers.
Haygoods: This high-energy show highlights the talents of the Haygoods family—five brothers and one sister—combined with elaborate visual effects, more than 20 different instruments, energetic choreography, beautiful harmonies, and more.
Presleys Country Jubilee: Created by one of Branson's original performing families, the talented Presley family sings and plays instruments to songs in the style of foot-stompin' country, soulful gospel and lively bluegrass
Legends in Concert: One of the world's greatest live tribute show, Legends in Concert offers exciting entertainment by uncanny impersonators of world-renowned performers from many eras. Hear classics from Michael Jackson, Whitney Houston, Johnny Cash, Elvis Presley, Taylor Swift, and more.
Baldknobbers: This family-operated revue has been popular since its opening in 1959. Baldknobbers Jamboree is an upbeat live show that features contemporary country music and side-splitting comedy acts all performed by the Mabe family.
Appealing Attractions
Branson is an ever-changing landscape of things to do, but there are still some unequivocal visitor favorites. A Branson vacation isn't complete without a visit to Silver Dollar City, the Midwest's premier theme park. A rotating festival schedule, on-site shows, demonstrating craftsmen, and, of course, some of the best thrills rides anywhere make a visit to Silver Dollar City appealing to those of all ages.
Families also love to challenge each other at The Track. Here, they can race to the finish aboard go-karts, play a friendly round of mini-golf, and even have old-fashioned fun on bumper boats and cars.
New attractions like Fritz's Adventure, opening Fall 2016, is a dynamic indoor family attraction that brings the excitement and challenge of an outdoor adventure into a multi-dimensional indoor environment. The three-story, 80,000-square-foot building will include suspended bridges, a rock wall and utility poles for climbing, a full-size water tower, an "air-worthy" airplane for exploring, slides, tunnels, a parkour area, urban brick buildings to scale and a massive ropes course.
Reserve the Right Hotel
There are thousands of rooms in Branson, all located at resorts with amenities and comforts designed with you in mind. That said, which Branson hotel is right for you? For families, you can't go wrong with a booking at a Branson Waterpark hotel. They keep the kids busy for hours with their splashtastic fun! For couples looking for a romantic retreat, the Chateau on the Lake and Hilton Branson are obvious choices. Retirees who like to be catered to will enjoy a stay at Brookwood Inn and Savannah House. These hotels offer a secluded location, free hot breakfast and a complimentary cobbler and cookie bar in the evening. Lake enthusiasts will love Still Waters Resort and Indian Point Resort. Both offer easy access to the jewel of the Ozarks—Table Rock Lake.
Stop the Search for Savings
We all like to save money when we travel but it can be exhausting to search (and search) for discounts. Luckily, with Reserve Branson, you can stop the search. Our attraction passes, show tickets and hotels offer savings direct to you—no coupon code or email sign-up needed. Even better, these Direct Deals are included with Branson MO vacation packages. You'll be surprised to see just how adorable a Branson vacation can be.
Need even more tips on how to plan the best Branson MO vacation ever? Don't hesitate to call our customer service team at 1-800-590-0155 for assistance.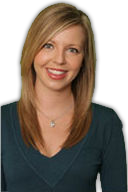 Ashley is Reserve Direct's travel expert, visiting Branson to find the best travel tips, money-saving deals and insider information. With over 10 years of experience in first-hand-travel adventures, she shares her stories, advice, and current events to help you stay in the know.
Share your gratitude with family and friends this year with a Branson Thanksgiving celebration. You'll be treated to cool autumn weather, beautiful scenery and plenty of things to do in Branson Thanksgiving day such as Branson shows. In true country style, there are also delicious thanksgiving dinners being served at various Branson restaurants.
If you'll be in town this Thanksgiving, use this handy guide to find a place to feast. These restaurants will be open and serving up scrumptious holiday dinners.
Bob Evans Restaurant
Special Thanksgiving meal served 8:00am-8:00pm
Buckingham's Restaurant
Thanksgiving Day Brunch served 11:00am-6:00pm
Castle Rock's Tower Grill
Thanksgiving Day spread from 11am-6pm.
Pricing is $15.99 (12+), $7.99 (ages 4-11), free (ages 3 and under). It will include a traditional Thanksgiving spread and the price includes a drink. Save 10% when you call 417-336-6000 to make your reservation by Monday November 21st.
Chateau on the Lake
Thanksgiving Brunch served 11:00am-3:00pm
Selection of salads, fruits, cheeses, shellfish, entrees, side dishes, carved meats and dessert! Adults are $52, children ages 6-12 are $24 and children 5 and under eat free with an adult. Remember to call early for reservations as space is limited. Contact 417-333-5253 for further details.
Cracker Barrel
Open 6:00am-10:00pm
Devil's Pool Restaurant (Big Cedar Lodge)
Open 11:00am-3:00pm
Fall Creek Steak House
Thanksgiving Meal served 11:00am-8:00pm
Florentina's Italian Ristorante
Thanksgiving Meal served 11:00am-8:00pm
Golden Corral
Thanksgiving Buffet served from 10:00am-8:00pm
Grand Country Buffet
Thanksgiving Buffet served from 11:00am to 8:00pm
Great American Steak & Chicken House
Open 11:00am-9:00pm
Keeter Center at College of the Ozarks
Thanksgiving Day Brunch served from 10:00am-8:00pm
$34.95-Adults, $13.95-Children (6-12), 5 & under are complimentary
For more information please call 417-690-2100.
Level 2 Steakhouse
Thanksgiving Brunch (Reservations preferred) served 10:00am-3:00pm.
McFarlain's Family Restaurant
Thanksgiving Day feast served 11:00am-9:00pm
Outback Steakhouse
Open from 11:00am-9pm
Plaza View at Grand Plaza
Thanksgiving buffet served all day
Shoney's
Open from 11:00am-9:00pm
Stage Door Restaurant
Thanksgiving meal served from 11:30am-7:30pm. Adults $21.95 and kids ages 4-12 $8.95.
Texas Land and Cattle
Special Thanksgiving dinners are on the menu. Open from 11am-8pm.
Top of the Rock
The Osage Restaurant, Arnie's Barn Restauarant and the Buffalo Bar will be open 11:00am-7:00pm. Each will be hosting an unforgettable Thanksgiving Day meal.
Worman House (Big Cedar Lodge)
Thanksgiving dinner served from 10am-3pm. Adults $42.95 and kids ages 4-12 $18.95.
If you're searching for Branson shows to see on Thanksgiving day, you're in luck! Numerous shows, including Branson Christmas shows, are open and waiting to entertain you.
Morning shows
Hughes Brothers Christmas Show
Twice Adopted
Matinee shows
Acrobats of China
Amazing Acrobats of Shanghai
Dixie Stampede Christmas
Grand Country's Amazing Pets
Legends in Concert
Puttin' on the Ritz
Showboat Branson Belle
The Legend of Kung Fu
The Lettermen
Dinner shows
Christmas on the Trail Chuckwagon Dinner Show
Dixie Stampede Christmas
Shows at 7:30pm
70s Music Celebration
Grand Jubilee
Reza The Illusionist
Shoji Tabuchi Christmas Show
The Haygoods
Show at 8:00pm
Acrobats of China
Amazing Acrobats of Shanghai
Andy Williams Christmas Extravaganza
Dixie Stampede Christmas
Duttons
Hamners' Unbelievable Variety Show
Legends in Concert
Liverpool Legends
Million Dollar Quartet
New Jersey Nights
Pierce Arrow
While you're in town over the thanksgiving holiday be sure to check out the Branson shopping scene. Steep holiday discounts can be found at the Branson Landing, Tanger Outlet Mall and at big box department stores like Kohl's and Best Buy. You never know what kind of Black Friday deals you may find.
It's also a great time to take advantage of the Christmas celebrations happening in Branson. See dazzling holiday displays at the drive-through Trail of Lights, then visit Silver Dollar City for An Old Time Christmas. This popular annual event features more than five million twinkling lights, special attractions including the Dickens Christmas Carol musical and a Living Nativity.
The things to do in Branson during Thanksgiving combine the best of the holiday season. See why this Midwest vacation destination is a charming place to give thanks this November.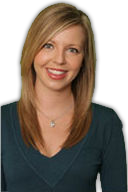 Ashley is Reserve Direct's travel expert, visiting Branson to find the best travel tips, money-saving deals and insider information. With over 10 years of experience in first-hand-travel adventures, she shares her stories, advice, and current events to help you stay in the know.
Ziplines have become a popular attraction in the United States over the last couple of years. New courses have sprouted across the nation, with several zipline attractions located in Branson, Missouri. My favorite place to zip in the Ozarks is Branson Zipline at Wolfe Creek Preserve. They've excelled at creating an outdoor attraction that weaves Ozark legend with thrilling adventure.
I've zipped at Branson Zipline and Canopy Tours multiple times and each experience is unique and exciting. There are two courses to choose from – the Ozarks Xplorer Zipline Canopy Tour and Flying Prospector Zipline Canopy Tour. Ozarks Xplorer runs the full gamut of the Branson Zipline course, and traverses a total of seven ziplines and 10 skybridges. If you opt for the Flying Prospector Tour, you'll start at the midway point of the Xplorer tour and complete four zips and cross seven skybridges.
No matter which you choose, your tour will begin the same way. After meeting your guide, you'll trek to equipment headquarters to get outfitted with zipping gear. Guides are there to help you adjust, secure and tighten your equipment. During this time, you can ask any questions you may have and lockers are also on hand to store any keys or cell phones. From there, you're transported to the top of Wolfe Mountain in a Pinzgauer Army troop carrier to begin your adventure.
Before the first zip, guides go over the zipline equipment and lay down some rules. For instance, let them be the ones to connect your from cable to cable. They're ACCT (Association for Challenge Course Technology) certified and are there to ensure your safety. They also go over breaking procedures at Branson Zipline. Here, you don't have to brake yourself by utilizing the zip cables. Instead a braking mechanism is in place to help you stop. This makes it much easier to relax and take in the feeling of soaring through the skies while you zip from tower to tower.
Once it's time to zip, the adrenaline really kicks in – especially for novices. The most important thing to keep in mind is the first leap is the hardest. But, once you've stepped off that first tower and zipped through the lush canopy of the Ozarks things change. Nervous thoughts that were running through your head are replaced with "I can't wait to do that again!"  Throughout the tour your helpful guides also tell the story of Wolfe Creek Preserve, a tale-tale about Isaac Wolfe and his once-upon-home in these Ozarks hills. The narration adds character to the activity and is a special feature you won't find at other zipping companies.
I highly recommend choosing the Ozarks Xplorer tour. It's an all-encompassing experience and the best overall value. During this tour, you'll get acclimated to zipping during the first half of the course, featuring three zips, all while taking in the beauty that surrounds you. Bask in the natural splendor of the Ozark Mountains and the breathtaking, scenic vistas of the countryside from towering elevations. A quick snack break of complimentary water and granola bars fuels you for the second half of the tour. The course's longest skybridge leads to the last four ziplines, all of which up the ante a bit with faster, longer cables. Guides snap photos throughout the tour to capture your first zip, funny faces and goofy poses. Ham it up and you're sure to get some memorable photos! They can be purchased at Wolfe Creek Station.
You can add even more adventure to you day at Branson Zipline by tackling the Blue Streak Fast Line and Freefall Xpress. This zip is the ultimate thrill! You soar at heights of over 150-feet for a quarter of a mile, taking in panoramic views of the rolling mountains at top speeds. If that isn't enough of a rush for you, the only way to get down from Everest (the tower platform) is to freefall. Yep! You heard right. Close your eyes, cross your heart and jump! You freefall half the height of the tower before a power fan contraption gently slows your fall and lowers you to the ground. It's an awesome ending to your zip experience! Forget coffee – I could do this every morning as my wake up and greet the day with a smile!
Add Branson Zipline Canopy Tours to your Branson itinerary to see the Ozarks in an all new way.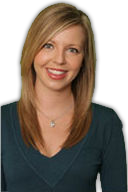 Ashley is Reserve Direct's travel expert, visiting Branson to find the best travel tips, money-saving deals and insider information. With over 10 years of experience in first-hand-travel adventures, she shares her stories, advice, and current events to help you stay in the know.