Branson, Missouri offers visitors a tremendous amount of things to see and do. Home to a variety of live stage shows, the exciting Silver Dollar City theme park and the beautiful outdoors of the Ozark Mountains, Branson is teeming with activities for visitors. Plus, there are plenty of FREE things to do in Branson that are fun for those of all ages. In Branson, visitors can have fun without spending a fortune to do so.
1. College of the Ozarks
This picturesque campus is resplendent with lovely landscaping, fountains and walking paths. Visitors will also want to experience the Keeter Center Restaurant, the free tours at Edwards Mill and the Ralph Foster Museum, which houses the area's best collection of Ozarks history. (Slight fee for museum admission.) Learn More…
2. Table Rock Lake
The waters of this outdoor wonderland have become a haven for visitors nationwide. Take advantage of water activities such as boating, fishing, water-skiing, swimming, scuba diving, hiking, and camping. A day at Table Rock Lake is the perfect addition to any Branson MO trip. Learn More…
3. Table Rock Lake Dam
This massive engineering structure was completed in 1958 and created Table Rock Lake. Crowds gather to watch the powerful structure hold back the waters of the White River. Bring your camera to capture picture-perfect memories of the Table Rock Lake Dam. After witnessing this majestic site, you'll want to remember it forever. Learn More…
4. Dewey Short Visitor Center
Just across the dam, the Dewey Short Center, located on the shores of Table Rock Lake, offers exhibits about the dam's construction, displays of native wildlife, and interactive displays. The grounds offer picnic areas and sites for fishing or swimming, all at no cost.
5. Table Rock State Park
Located on the shores of Table Rock Lake, the park is ideal for water activities. In addition, the park is outfitted with a marina so you can easily rent a boat or jet skiis. It's also a great location for camping, picnicking, hiking, mountain biking and more. Learn More…
6. Moon Shine Beach
Moonshine Beach is a great place to relax with the family. Visitors can enjoy the sandy beach, located on the shores of Table Rock Lake that allows families to swim, sun and enjoy beautiful views. There is a small fee of $4 per vehicle to access Moonshine Beach. Learn More…
7. Curling Vine Winery
Experience a sparkling tour of winemaking on this free tour, which ends with some fine wine tasting. The whole family can tour too, as a special grape juice is made just for the kids. Tours depart every 15 minutes.  Learn More…
8. Henning State Forest
This 1,534 acre-park offers spectacular views, nature trails, and nature studies. There is a naturalist on hand to answer questions and a beautiful scenic lookout area that provides an incredible view of the countryside.
9. Shepherd of the Hills Fish Hatchery
One of Branson's most popular tourist sites, the fish hatchery is located below Table Rock Dam. The center has several beautiful aquariums showcasing Missouri's native fish. Families love to walk through the fish hatchery and learn more about the world around them. Self-guided and conducted tours are available. Learn More…
10. Lakeside Wilderness Area
Lakeside Wilderness Area is located in the middle of Branson yet offers a pristine slice of nature both visitors and locals can appreciate.  The trail here leads to the shores of Lake Taneycomo. Along the way, there is plenty of great scenery to enjoy too.  This is a surprising, remote area that reveals the gem that is Branson's beautiful outdoors.
11. Table Rock Lakeshore Trail
This beautiful trail is 2.2 miles long and runs from the Dewey Short Visitor Center to the Table Rock State Park Marina. As you bike or hike the trail in the spring you will view dogwood, serviceberry and redbud trees in bloom as well as many wildflower species. During the fall season, visitors are treated to nature's colorful fall foliage. The trail also offers beautiful views of Table Rock Lake. The trail will take you by the Showboat Branson Belle, and it also takes you through Table Rock State Park which offers many additional recreation opportunities.
12. Branson Landing
The Landing has a beautiful boardwalk visitors can stroll while enjoying scenic views and Lake Taneycomo. Plus, there is a $7.5 million light, water and sound show at the top of each hour. At night, the show adds fire to the mix, for a sizzling display. It's a world-class show and is completely free. Learn More…
13. Lake Taneycomo
This downtown Branson lake lures in fishermen from across the country. In addition, activities like boating, hiking, scuba diving, and picnicking. can be enjoyed here. It's located near Historic Downtown Branson and the Branson Landing, so it is easily accessible too. Learn More…
14. Shopping in Branson
Branson is a great place to shop and it doesn't cost a thing to look! Explore the many outlet malls and the new addition to the Branson scene, Branson Landing. Learn More…
15. Historic Downtown Branson
A small-town, charming glimpse into historic Branson This popular area is filled with shops, restaurants and quaint stores filled with treasures. Be sure to stop by Dick's 5 & 10 for a nostalgic step back in time.
16. Take the Trolley
The Discovery Trolley takes regular 15-minute loops through downtown Branson, allowing visitors to get a glimpse of the old-time Main Street, preserved building facades, and Victorian lampposts. This popular area is full of restaurants, quaint shops, and historic sites. It even stops at the Branson Landing, which includes a 1.5-mile boardwalk, internationally renowned fountain show, and more than 100 specialty shops and restaurants.
17. Lindwedel Wine Garden
This winery is located in the Ozark Mountains, high on a hill overlooking beautiful Branson. Guests are invited to tour the winery, sample the wines and relax on the veranda while absorbing the terrific scenic views. Learn More…
With 17 free things to do in Branson, visitors can experience a fun and unforgettable vacation experience without breaking the budget. Visit today to see firsthand why Branson is the Midwest's #1 vacation destination.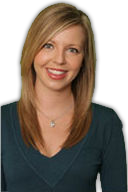 Ashley is Reserve Direct's travel expert, visiting Branson to find the best travel tips, money-saving deals and insider information. With over 10 years of experience in first-hand-travel adventures, she shares her stories, advice, and current events to help you stay in the know.