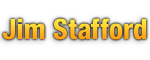 Jim Stafford Show
in Branson, MO
Jim Stafford Theatre
•
3440 W. Hwy 76
•
Branson
,
MO
65616
About Jim Stafford
Jim Stafford, voted Branson's Best Entertainer, Best Comedy Show, and Best Personality, gives you something to laugh about!
At Jim's show, during two hours of uncontrollable laughter, family fun takes on a whole new meaning. Joining in the fun is Jim's son Sheaffer on the slide guitar, piano, fiddle, and drums. Daughter G.G. performs on the piano and adds some whimsical wit of her own. Both kids follow in dad's footsteps with impeccable timing and excellent musicianship.
And just when you think it can't get any better than this, Jim astounds you with his incredible guitar pickin'. From his unique version of the blues to his amazing versatility with the guitar you'll marvel at Jim's uncanny ability to play with your mind and strum your senses.
The red carpet treatment is what it's all about at the Jim Stafford Theatre! Not only are Jim Stafford's audiences seated in the most luxurious seats in Branson, but they can experience the Jim Stafford Show like never before. Premium surround-sound and state-of-the-art lighting makes Jim's hilarious comedy and amazing guitar pickin' an unforgettable experience.
Jim Stafford - singer, songwriter, comic-genius, and entertainer extraordinaire is self-taught on guitar, fiddle, piano, banjo, organ, harmonica, and the human brain - and he might bring any of them into play at any moment.
Join Jim on a roller coaster ride of music and laughter all year long. It's true that a visit to Jim Stafford's wonderfully funny world is the adventure of a lifetime!
Don't miss the Jim Stafford Christmas Show!
Jim Stafford News
Jim Stafford Frequently Asked Questions
Approximately how long is the Jim Stafford Show?
The show lasts approximately 2 hours.

Is there a pre-show guests should be aware of?
No, there is not a pre-show at the Jim Stafford Show.

Are visitors allowed to meet and greet the performers?
Yes, guests can meet the performers of the show during intermission and after the show.

Are cameras, audio or video recording allowed at your show?
Cameras are allowed but audio and video recording is strictly prohibited.

What type of handicap seating/handicap accessibility do you have?
The Jim Stafford Theatre is fully ADA compliant.

What is the size of the Jim Stafford Theatre?
The theatre seats 913 guests.

How many rows constitute your theater?
There are a total of 38 rows. The first 9 rows are VIP seating with 41" hi-back seats with cushioned pillow top headrests, armrest with cup holder and an ergonomic, curved designed for added comfort.

What is the length of intermission at the Jim Stafford Show?
The intermission is 20 minutes.

What type of parking do you have?
Parking is complimentary. The parking lot at the Jim Stafford Theatre has a slight grade but there is a free shuttle that picks guests up from the parking area and transports them to the front of the theatre.
Select a Date and Time to Continue:
We're sorry. This product is unavailable for your date range.